A Palestinian's Salvation Story
July 28, 2014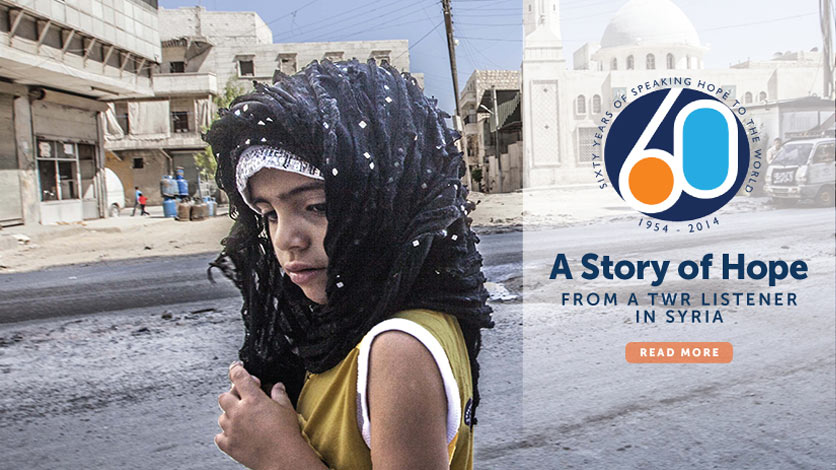 Syria — Coming from a strong religious background of a major religion, I was hooked on our god. The rules from the holy book were laid out for me to follow. However, if I did not obey them, I would have to face the wrath of god. A personal relationship with god was never discussed.
I had been memorizing our holy book since childhood, and I even led prayer in our building of worship. Nevertheless, I felt a powerful pain and longing for something that I was missing. I tried to satisfy my heart's desire by studying, as I had always been an excellent student. However, religion only filled my days, not my heart.
Finally, I asked myself: Is God for real? Looking around at creation, I knew he must be there. In a final attempt I said, God, you know I am sincere, so I want to find you in this holy book. When I was almost done reading it, I knew more of who God was, but still my heart remained empty. It felt as if something great was surrounding me and waiting for me to run to it, but what could it be?
One day, as I was listening to the radio, I suddenly felt a great sense of happiness and excitement. Nice, comforting words were spoken through the Arabic program of TWR, even though I did not understand at all what they meant. The words talked about Jesus.
That was what my heart had been yearning for! I decided to look further this time, so I secretly went to a nearby church to meet the priest, who was from southern Europe. That day, joy filled my heart, and it felt as if the bells of the church chimed in harmony with the beats of my heart.
I've learned about Jesus' love and his longing for a relationship with me. I have much more to share, but for now I want to declare: Jesus is God and the Son of God and that is my faith now! My dream is to be baptized and pray at church, but the situation in my country is life-threatening. This is my story of salvation. Is there anyone who can stand by me?