Elayne Apol
2017 TWR interns serving in Asia
August 7, 2017
Elayne Apol is a mechanical engineering major at Dordt College in Sioux Center, Iowa. Her parents live in South Carolina and she grew up living all over the world. She knew about KTWR because she attended church with some of the missionaries from the station when she lived in Guam. She learned of the internship through a student from her college who was an intern with TWR last year.
I've been interested in engineering since I learned what an engineer was – "someone who invents things" – in about fourth grade. Shortly after, I became interested in missions; I recall a day in sixth grade when missionaries came to my school and shared about their work. These missionaries made a point of sharing how mission work doesn't necessarily mean living completely off grid in remote locations; that rather, "missions" can include many different tasks and professions, in any location.
I didn't think much of the lesson at the time, but these two months in Guam have taught me that same information through real-life experience. This engineering missions internship has been an incredible opportunity for God to show me how he is using all his people from all over the world to accomplish His purposes.
While here, I've been able to work on a wide variety of projects, the largest one being Guam's solar panel installation. At other times I did everything from yard work to computer repair to welding to fixing engines.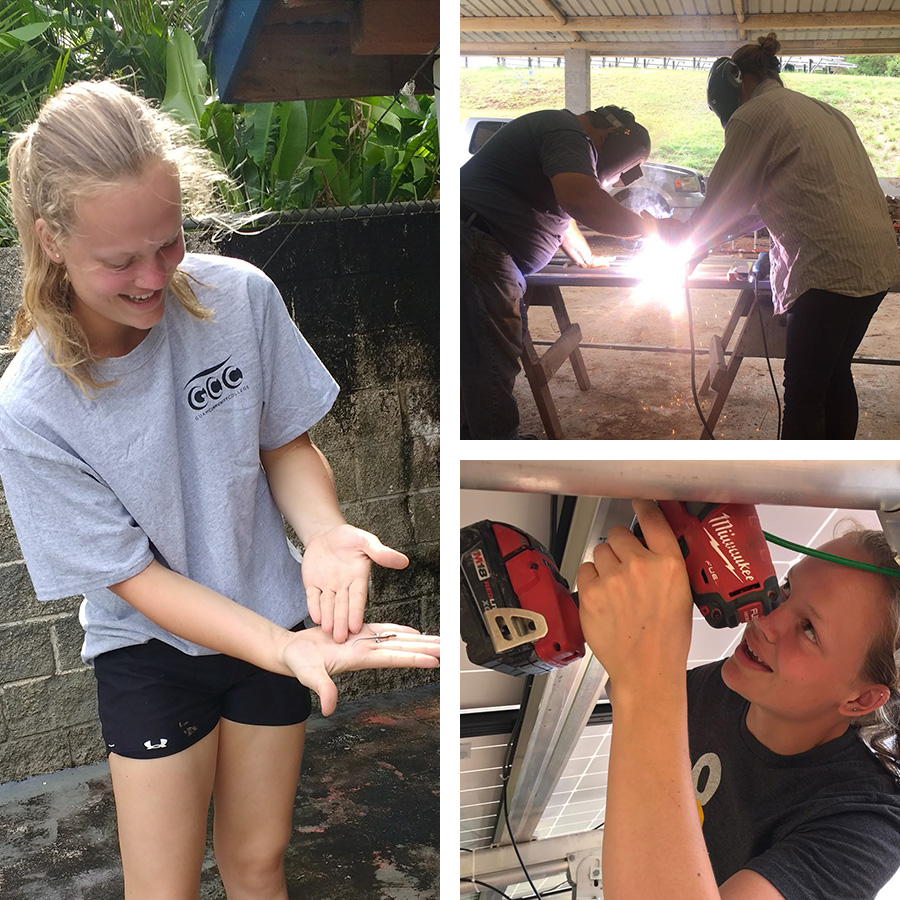 In the moment, some of these tasks could feel disconnected from my studies in school and disconnected from the spread of the gospel. Thankfully, there is an awesome staff here at KTWR, who do a great job of serving and showing others how the work KTWR does fits into the broader picture of both engineering and missions. Our supervisor, especially, continually reminded us of the importance of humility in all our work and often used our projects to teach us deeper life lessons.
I truly enjoyed the work I did, and I learned much, but I didn't fully understand the importance of our projects until we were able to visit the station when the broadcasts were going out at night.
Psalm 73:16 says, "When I tried to understand all this,it was oppressive to me till I entered the sanctuary of God".
For me, when I tried to understand all that God was doing in and around me at KTWR, I could not comprehend it until I heard his Word being broadcast into Asia from the room I was standing in.
In that moment, all of our tasks and projects – from the mundane to the exciting – came together as I realized that what I was doing – and what KTWR continues to do – is a small part in the overall work of bringing God's Kingdom here on Earth.
---
Elayne is one of three interns who served with us in Guam. You can learn more from Abby Acker and Sarah Chen.
---

Interested in serving with us?