Encouraging youth in India
July 19, 2016
Have you ever searched the Internet to help you solve a problem?
Thousands of youth in India are using the Internet to find answers for challenges they face – suicide, pressure to perform in school, financial woes, relationship dilemmas, identity crisis, addiction, psychological issues, and career decisions.
About 47 percent of the population in India is below the age of 25, according to LivePopulation.com.
Learn more about God's impact in India through TWR India.
"Most of them spend their time on social media and accessing online [content] through their mobile phones," said the international director of the South Asia region, which includes India, Nepal, Pakistan, Afghanistan and Sri Lanka.
TWR wants to share Jesus as the ultimate solution to these challenges.
"The younger generation—70 percent of India is under age 35, and 31 percent under age 15—will shape India's future," according to Operation World (7th Edition), a prayer guide. "As such, they are a hugely strategic group to reach for Jesus; completely new and different missiological strategies must be undertaken to communicate and model the gospel to them."
And this younger generation is increasingly tech-savvy, according to Operation World.
TWR's strategy is to meet these tech-savvy youth where they hang out—online. The TWR India team will address certain issues through a campaign, using videos, blogs and articles.
A team of counselors would then connect with them to help address the issues they are facing.
"In order to meet them at the point of their need, we have started this strategy called More than Bread," the director said.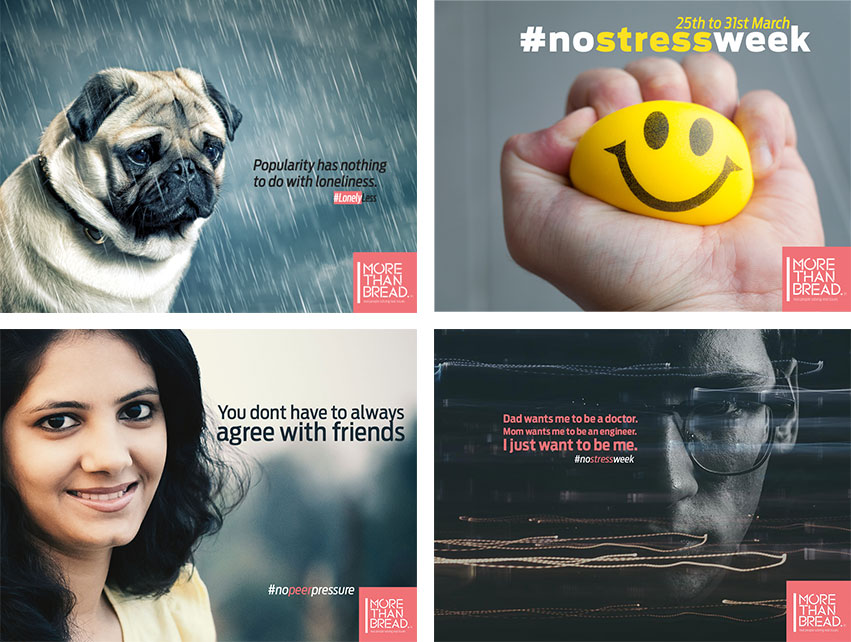 More than Bread is a series of social media campaigns TWR is using to encourage and connect with these youth. The strategy is to identify the need, such as suicide, and encourage people not to end their lives. A contact number is given to speak with one of the counselors on the team, who can share the hope of Christ with them.
The campaign started in February and the advertisements are being shared on social media.
"We have a team of counselors who then present them with who the Lord Jesus Christ is, how the Lord Jesus Christ helps them in their time of need, and why they need to believe in the Lord Jesus and accept him as the one who will save them from their state of despair," the director said.
"And if they make the commitment to follow Jesus, then we guide them how they can follow Christ."