Feeding The Flock
April 24, 2013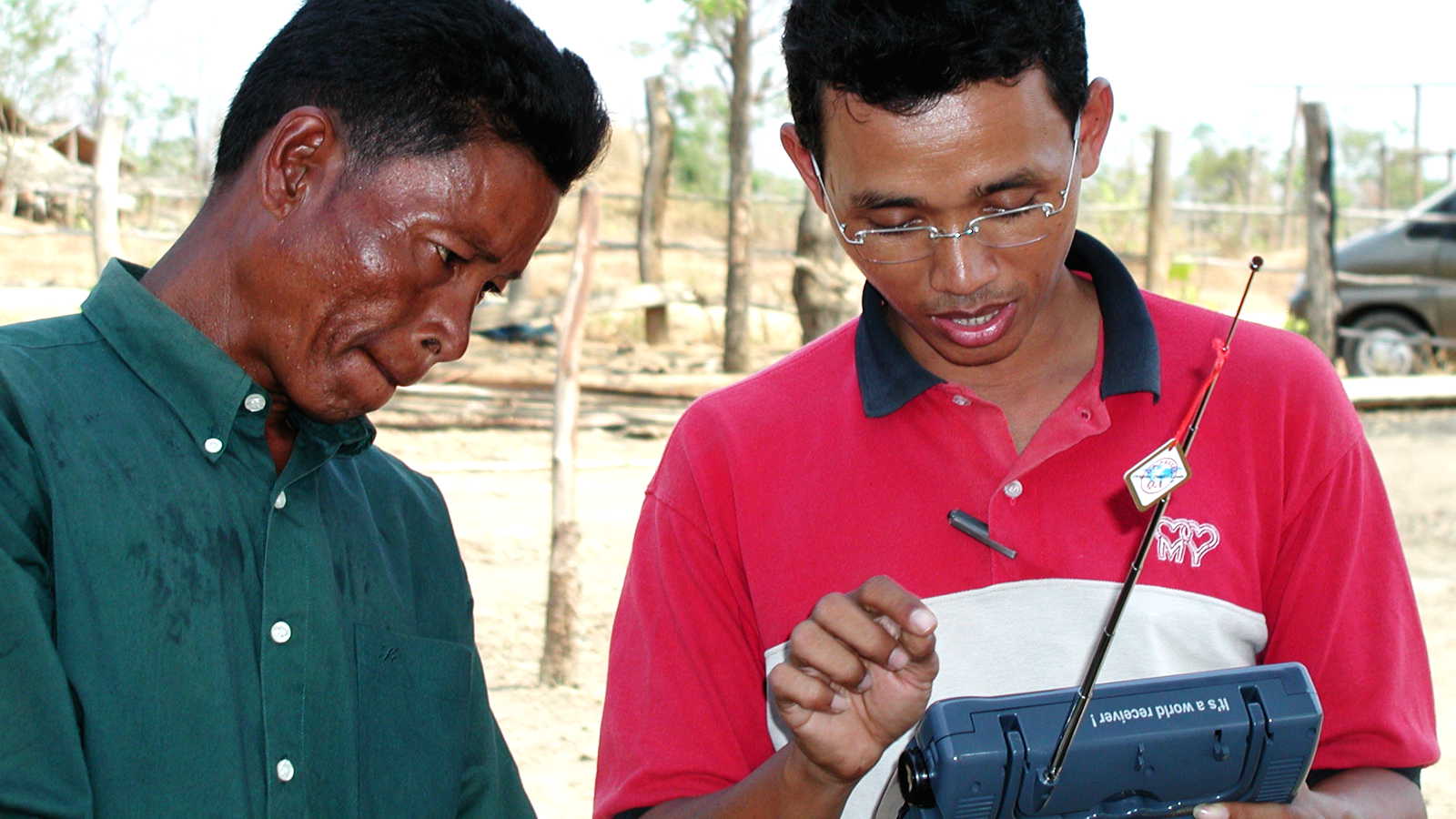 CAMBODIA – What can be done when a congregation's hunger for spiritual food is so great, that the pastor cannot keep up with it?
One way involves linking up the congregations to TWR's Christian programs. In fact, TWR Cambodia is seeing Kingdom-minded believers use their program content to minister to their flocks.
On example is Pastor Bo, who introduced the program Stories of the Potter to his church. He plays the program during their meetings, and also taught them how they could listen to it on the radio. However, a large number of members from his church wanted to listen to the program more than once a week.
When Pastor Bo contacted TWR Cambodia, they sent him more programs on an SD card along with a mobile speaker. Now, his congregation can listen to the programs more regularly.
"Through listening to the program I can see that my flock is growing more in their understanding of God's Word. The story that was very significant was about the birth of Jesus. This story helped my church to understand better why Jesus came to this world. They could understand the sin in their own lives and repent of their sins.
I hope everybody who has an opportunity to listen to Stories of the Potter will repent of their sin and come to know the Lord."
One of the listeners is 50-year-old Mr. Theat, who has been listening to Stories of the Potter for two months now. He tells us,
"I really like this program… when I listen, it helps me to remember the stories and get to know Jesus more than before. The story about Moses leading God's people has taught me to be patient and wait for God without complaining. I hope the Lord will bless me to be stronger in my faith, and to know how to share the Gospel with my neighbors who don't know Jesus yet."
We praise God for using the efforts of our Cambodian team for His purposes, and ask for your prayerful support so that the spiritual hunger in Cambodia can be satisfied!