Finding New Life After Nearly Fatal Attack
April 7, 2014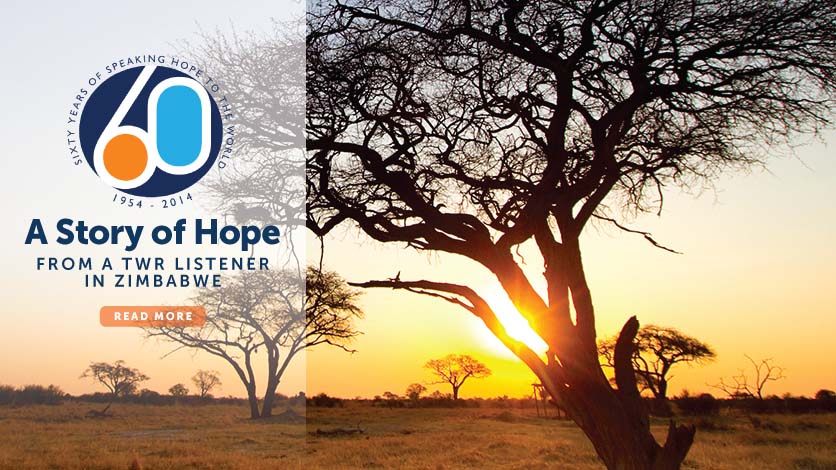 ZIMBABWE — Several years ago, while traveling to a shop in northern Zimbabwe to buy cement, Douglas was held up by robbers. The men beat him severely, poured acid over his body and left him for dead. Some friends found him and took him to the hospital where he spent an entire year of his life. Douglas endured many operations.
When he returned home, his physical wounds were healed, but the acid left permanent scars on his body. The acid had burned through his eyes and into his eye sockets, leaving him blind.
In excruciating emotional pain, Douglas cried out, "What reason do I have to live? I should have died!"
To drown his sorrows he started drinking heavily and lived recklessly. One day in utter despair, Douglas switched on his radio to block out the travails of life with loud music. Instead, God guided his fingers to tune in TWR broadcasts, where he found Jesus as his Savior.
"I came here to tell you that your broadcasts touched me," Douglas said as he recounted his life story to the staff at the TWR Zimbabwe studios. "I am here because of your radio programs. I was made blind so I could find Jesus."
Douglas and his entire family are now believers in Jesus. This courageous man found God's grace sufficient for all his needs.