Flowers and Yellow Rice
August 26, 2013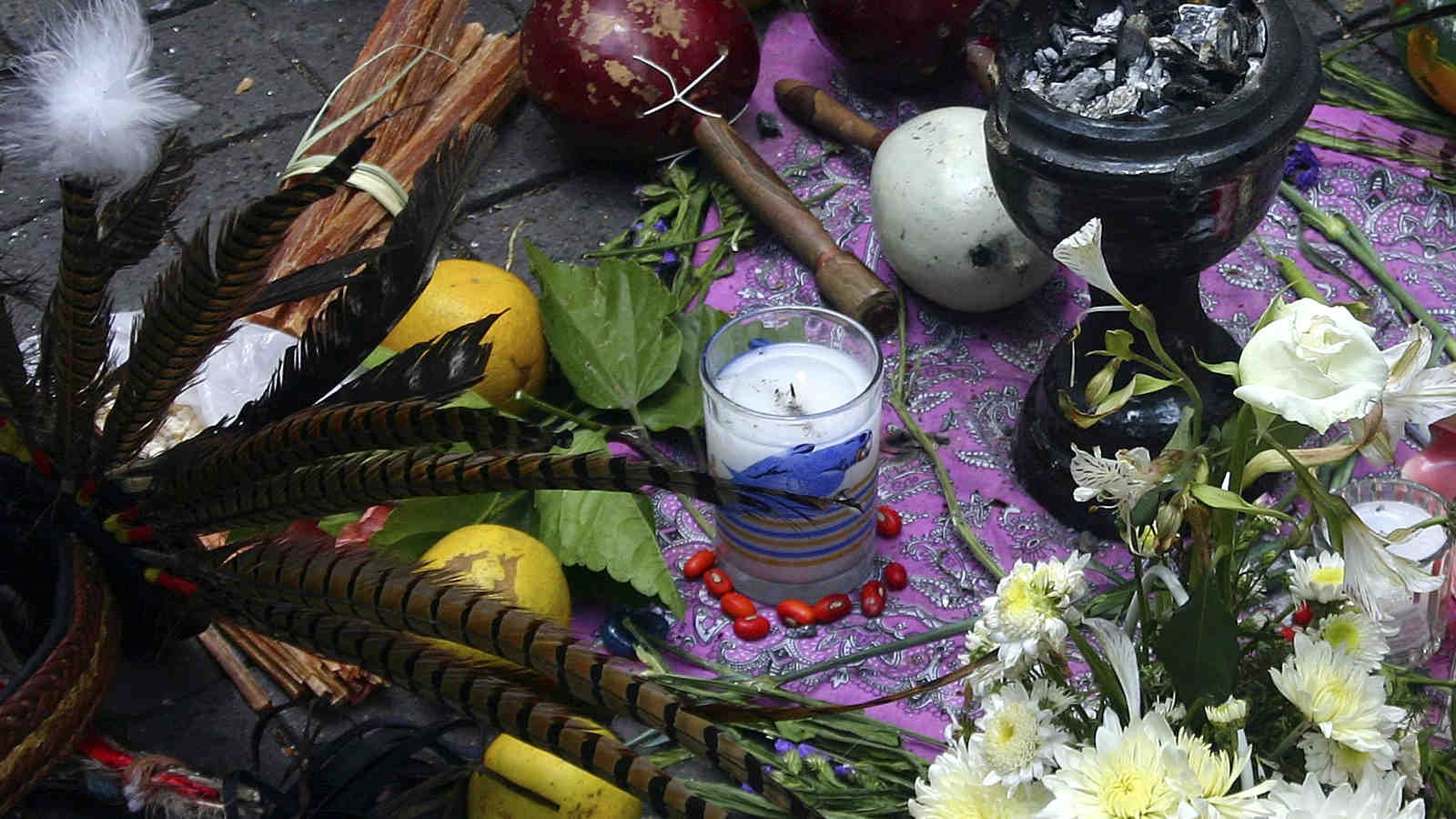 INDONESIA — I walked to the front of my house, afraid of what I might see. "What if it's there again?" I wondered to myself. Questions flashed through my mind. "What was going on? Who was trying to cause harm to my family? Who did we offend?" My heart sank the moment I laid eyes on the yellow rice and flowers sitting suspiciously on the front porch. "How can something so seemingly harmless be full of ill intentions?"
Flowers and yellow rice have been mysteriously appearing at the front corner of my house for many days now. I do not know who put it there but I was intent to find out what they meant. The first time I saw it, I thought someone had left them behind. But after a few days, I noticed they would be replaced even after I cleared them away. This realization that someone was deliberately putting them there sent a chill down my back. I knew then that some investigation had to be done.
I started asking the neighbors in my village about the significance of flowers and yellow rice. What I heard from them made my hair stand on end.
Witchcraft.
I was told that spells were cast into the flowers and yellow rice and left at my front porch in an attempt to cause harm to me and my household. I knew nothing about witchcraft and fear gripped me.
My name is Vivi and I am 40-years-old. I have two children whom I love dearly. I am a housewife who sells snacks from a small stall to help make ends meet. My husband is a driver and due to the nature of his job, is seldom at home. Most nights, it will be just me and my children in the house, and because of that, my fear was heightened.
Prior to this incident, I used to listen to TWR programs on my local station. It taught me many spiritual truths and guided me in my journey with God. I found explanations to parts of the Bible that was confusing to me. Unfortunately, due to technical problems, I was not able to listen to the programs. Yearning to find spiritual guidance, I tried without success to find other Christian radio programs in my native language. I soon stopped reading the Bible as I had no one to explain it to me anymore.
It was during this time of emptiness that the flowers and yellow rice started appearing on my front porch. Who could be so cruel as to cast an evil spell on us? Anxiety took over my entire being and I was unable to perform my daily duties. I thought for sure something bad was going to happen. I was restless and scared. I could not focus on God's Word. I could not even pray.
One night as I stared into the darkness with wild thoughts going through my mind, TWR programs came to my mind. In desperation, I turned on the radio on my mobile phone hoping to find some entertainment to distract me. Javanese music, just like the ones I use to hear on TWR programs before, filled the room. To my amazement, I had found TWR programs again! Praise the Lord for His guidance!
God spoke to me through the lesson that day, that no others can protect us but the Lord Jesus. I am reminded again that Jesus is my only protector. Immediately, I prayed to the Lord and handed him my problems. I begged Him to keep me and my family safe.
Flowers and yellow rice no longer scare me. They no longer have a hold over me. Every morning, after praying, I sweep the porch to clean them away. It's been three months since the first day I saw them and I still have no idea who put them there. But one thing I do know, my Lord Jesus is more powerful than any other forces in this world and I believe that Jesus is my only Protector.
"But the Lord is faithful, and he will strengthen you and protect you from the evil one." — 2 Thessalonians 3:3
Many people in Indonesia are bound by traditions and superstition. Many are also involved in witchcraft and other forms of sorcery. Join us in praying for deliverance from such bondage. Besides prayer, you can also contribute to TWR's ministry in Indonesia, the most populated country in Southeast Asia. Your contribution will go to the broadcasting of programs, such as the one Vivi listens to. By the grace of God, these programs will reach all who need to hear God's Word.