Footsteps: Come over here
Andy Napier
August 11, 2017
What role are you playing in the Great Commission?
"How beautiful are the feet of those who bring good news" (Romans 10:15b, NIV). That's the theme verse for Footsteps.
Each day, we are spotlighting those "beautiful feet" that are carrying the good news of Jesus to those who don't yet know him. But Footsteps is more than just informative. My desire is that it will be inspirational and motivational.
In today's program, TWR President Lauren Libby encourages us to get more involved with missions by giving, by praying, and by serving around the world. He quotes a pastor in Jordan who said, "Anyone who would like to come over here and just be a friend to people for a year or two will have a tremendous impact."
Doesn't that sound exciting?
| | | |
| --- | --- | --- |
| | | Could God be calling you to a foreign mission field? |

Check out the service opportunities within TWR.
---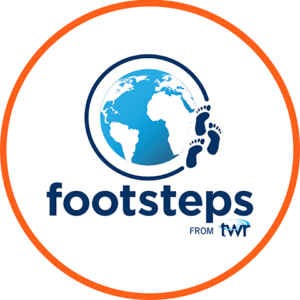 More about Footsteps
Footsteps is a two-minute program by Andy Napier revealing God on the move around the world.