Footsteps: I was surprised
Andy Napier
May 19, 2017
Hiro admits, at first, he didn't believe radio programs featuring only Bible teaching would be very popular in Japan. "But I was surprised," he says.
Many Japanese people are listening!

And truthfully, should we really be surprised? Remember what the LORD tells us in Isaiah 55:10-11 (NKJV):
"For as the rain comes down, and the snow from heaven,
And do not return there,
But water the earth,
And make it bring forth and bud,
That it may give seed to the sower
And bread to the eater,
So shall My word be that goes forth from My mouth;
It shall not return to Me void,
But it shall accomplish what I please,
And it shall prosper in the thing for which I sent it."
You see, when TWR broadcasts God's Word, it will make a difference–even in Japan.
---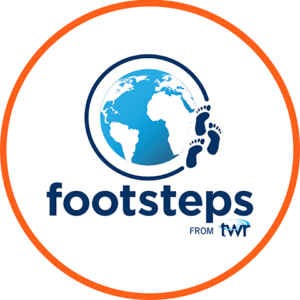 More about Footsteps
Footsteps is a two-minute program by Andy Napier revealing God on the move around the world.