His Life Was Incomplete
October 16, 2013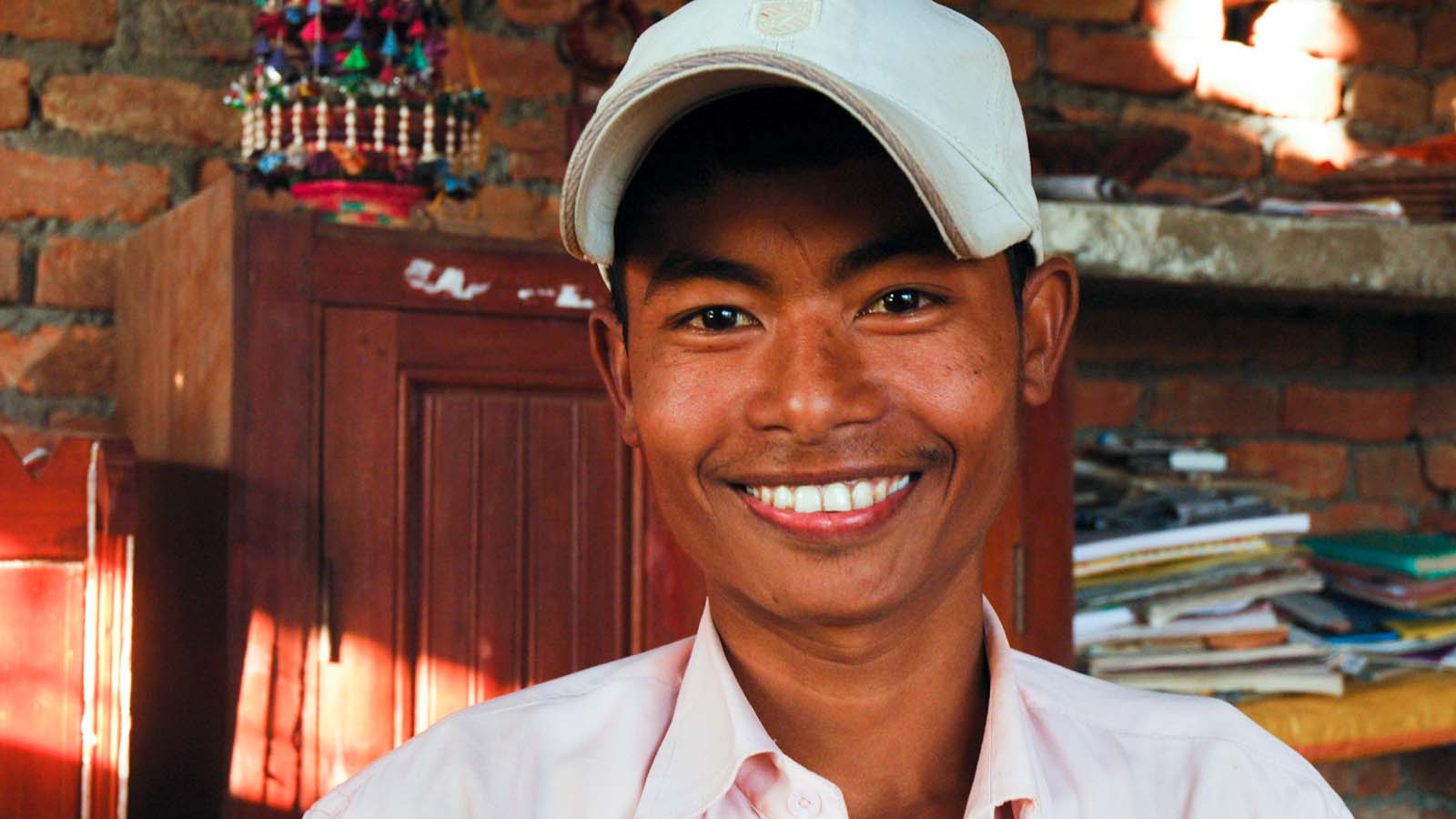 NEPAL — "My life is getting worse and worse…" When Sudhama woke up in the morning, his first thoughts were always about the responsibilities he had.
Sudhama's parents had died when he was a little boy, leaving him and his sister. As the elder of the two — and with no relatives to rely on — he took on the challenge of family breadwinner. Young and unschooled, he could only try to make ends meet by taking on odd jobs that paid him just enough to get by. However, food, rental, and daily necessities seemed to keep getting more and more expensive all the time.
This was life as Sudhama knew it — struggling to put food on the table and shelter over their heads.
"Because we don't have anyone to rely on. I never had peace and happiness in my life. I am not at all satisfied with my life. I've never received love and care. The only thing I received was hate."
In the midst of his struggles, Sudhama happened to meet and fall in love with the daughter of a Christian couple. His admiration and liking for her started to grow and he looked for ways to profess his love to her. Throughout a year of persistent courtship, she finally accepted him. What sweet joy it was for Sudhama the day he married the love of his life. He thought his life would be complete. He had a wife to share his life with, and for a while he knew what it was like to be happy.
Or so he thought.
His "happy-ever-after" soon came to a crashing halt as he realized his troubles were far from over. "I was quite happy to get married, but the situation in my life became worse as I had more responsibilities now."
Still, God was working in his life. Through his parents-in-law, Sudhama was encouraged to go to church, as well as listen to the TWR program Mukti Ko Sandesh (The Word Today).
Through this program, Sudhama started to understand God's love for him and hope sprang anew. He knew then that he could have true peace and joy. Seeking further clarity, Sudhama made a critical decision.
"One day I sent a text message to TWR Nepal and told them about my life. Pastor Dashrath came to my place and explained more about the Lord Jesus to me."
The last time TWR spoke to him, he shared his joy with us saying that he is now very happy whereas before he used to feel alone.
"I am happy now that I've found Jesus as my personal savior. I have accepted Jesus and I am happy and satisfied with my life." Sudhama also asked us to pray for him so that he could grow more in the Lord.
If Sudhama's story has touched you, perhaps you would like to join us in this ministry to touch the lives of other people in Nepal like Sudhama through our programs. Get in touch with us so we can journey together. There are many men out there who need to know God's love today.