Leading with love
Cambodia
August 28, 2017
Happy Children's Garden listener group leaders in Cambodia share one thing in common: their love for Jesus and children.
Their heart for this special audience shines through the work they do of gathering weekly to disciple the children in their walk with God.
Listener group leaders are a vital link between our team and our listeners. Feedback, questions and prayer requests are transmitted through these leaders.
For the Happy Children's Garden program alone, more than 200 listener groups gather across Cambodia. Each leader leads up to 10 different groups in different villages in their area, averaging about 20 children per group.
Earlier in the year, the Cambodia team organized a training camp for 58 leaders from 12 different provinces. The group, which ranges in age from 12 to 70, gathered for a time of fellowship and learning.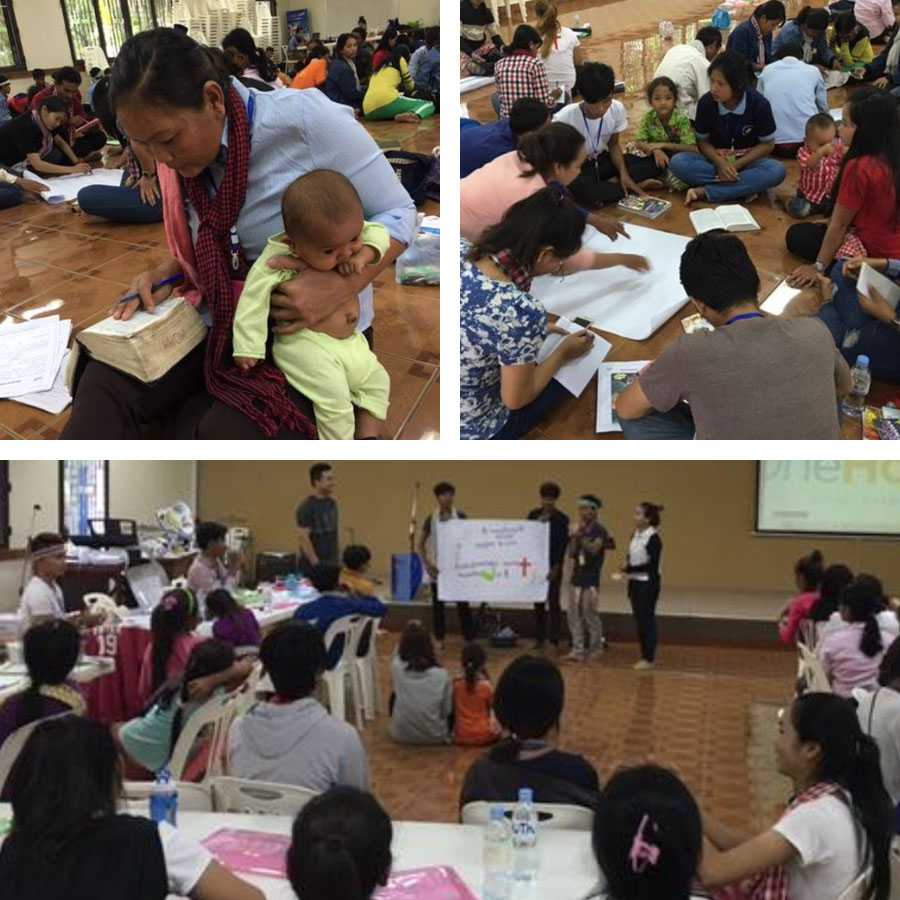 During the camp, leaders learned new songs, new ways of preparing Bible lessons, and how they can find and use local resources to aid their ministry. A course was also conducted to help them understand the development stages of children.
These leaders came with questions and a hunger to learn. And they left feeling like they can be more effective in their ministry after the training.
Our team gave them Bibles and speaker boxes, which are pre-loaded with radio programs, to help them lead their listener groups. The leaders also made new friends, found new prayer support groups, and enjoyed a time of fun and love in the body of Christ.
One attendee, 16-year-old Ponloe, shares:
"I came to this training because I wanted to
learn new things and gain more experiences. I'm a new 
Sunday school teacher and I lack the knowledge that I want to 
grow more. After the training, I learned so much more than I 
expected – a lot of new things that I never knew before, such as
 how to choose children's workers, how to teach the Bible 
verses, and my most favorite lesson about teaching according to the needs of the children. This lesson helps 
me understand a child's needs at different ages. So it is very helpful for me to prepare the lesson to support their needs.

"This training is worth for me to come and I really want to come back again. Moreover, this training is full of joy from Jesus with the great lessons."
Please continue to pray and support our team in Cambodia as they minister to the leaders during their regular visits to the villages. The team also writes scripts, produces radio programs and follows up regularly with listeners through thousands of phone calls and letters each month.

Want to give to outreach in Cambodia?