Lessons Against Abuse of Women Bear Fruit
November 10, 2014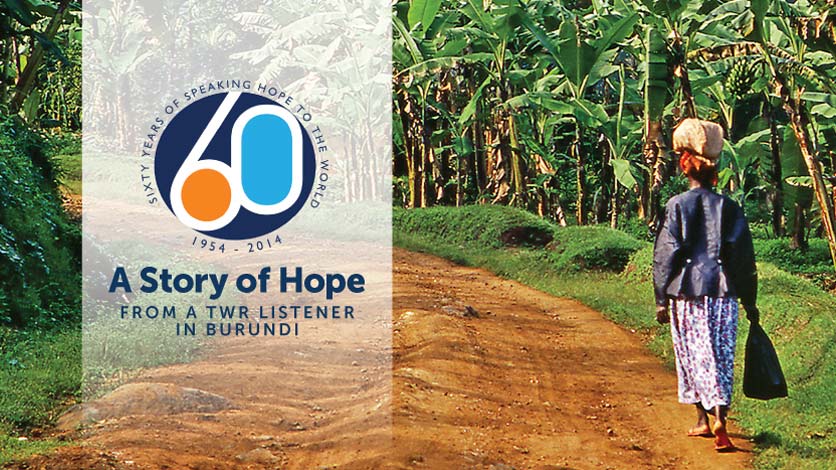 Burundi –TWR's programming – by radio, the Internet or any other medium – always grows out of the centrality of Scripture and the necessity of personal salvation through Jesus Christ. But TWR Burundi demonstrates that many of the ministry's broadcasts also present very concrete ways for biblical principles to be applied in daily life.
Two listeners wrote to tell how messages of one of the programs aired by TWR Burundi, Africa Challenge, had left a big impact on family life.
I am student and like to listen to your radio program Africa Challenge. I was much helped by the episode in which you talked about how women are mistreated.
Evildoing against women is present in my neighborhood. Some men go to the extent of beating up their wives. The consequence of this is that children cannot respect their mothers when they see how women are badly treated. In turn, the mothers find it hard to show love to their children.
My request is that you continue in your program to educate males to love and treat women and girls well.
For the other letter writer who got in touch with the TWR staff, the lessons about how men should treat women had very personal ramifications.
Thank you for the Africa Challenge program. I used to spend my days drinking in the bar, and when I returned home, I would beat my wife up just for any small reason.
Today I am a transformed person, thanks to your program. I now wake up early in the morning and go to the farm with my wife, and I have come to realize that it is more fruitful to live in peace with my wife and help her.
Will you one day come to visit us in our town? We would be happy to meet you.