Seeking A Lost Child
March 10, 2014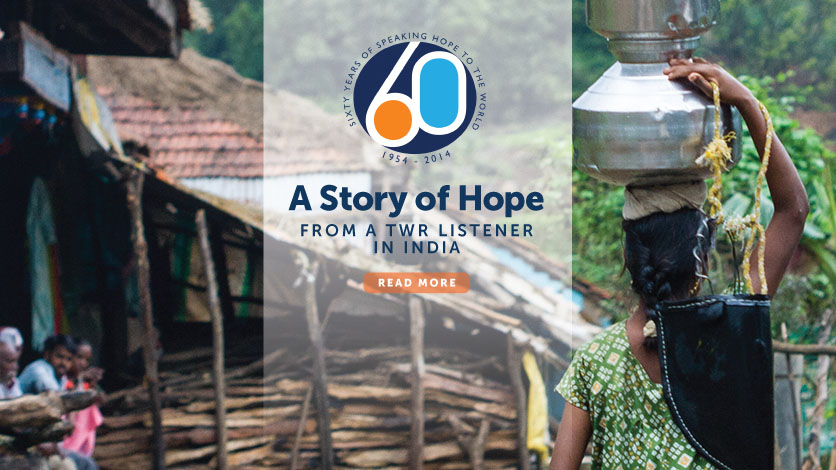 INDIA — It is easy to cry every night when you are born in one of the least-developed villages in Central India. But couple that with rejection and abandonment, and you will likely understand what it is like to be truly lost. In a state such as Madhya Pradesh, nicknamed the "Heart of India" because of its geographical location as well as an overwhelming population of more than 75 million, it is hard to hear the cries of a little orphan girl. This is a story of one such girl.
"I was very young, but old enough to know my mother was never coming back. I waited and waited, clinging to scraps of hope that she might return. But hours stretched into days, days into weeks and weeks into months. The realization set in: My mother had abandoned me.
I found it hard to deal with the loss – I was all alone in a big, dark, scary world. No one wanted me. No one cared for me. These thoughts left me so cold – I could not find my way.
I was brought to an orphanage, and there I was given the designation of "orphan." How long was I going to be here? Perhaps forever, I thought.
Little did I know that God had other plans.
One morning, I was rudely awakened by the unusual combination of crackling static and a voice that I did not recognize. Who was that speaking, and what were they talking about? It was then I realized that the sound I heard was coming from a small transistor radio from the other room.
The next time I heard the radio, it was even louder than before. One of my fellow residents in the orphanage had cultivated a new habit of listening to the radio. The crackling of the receiver disturbing me seemed to be an everyday occurrence.
My curiosity got the better of me, so one day I decided to ask this resident what was so interesting about the radio program that caused her to spend that much time on it. Smiling sweetly, she invited me to sit down with her to enjoy the program.
That very first time I heard the name of Jesus on a Christian program. I did not understand much, but I knew one thing: It felt good. My newfound friend then invited me to listen to the program with her every day so that I could receive many blessings from God. From then on, my eyes were opened to God's Word.
The program Thru the Bible in my native language showed me many truths. As God started talking to me through his Word, I realized that I was no longer unwanted. There is a God who loves me dearly, who would never abandon me. I accepted the Lord Jesus in my heart. From then on, I faithfully took my petitions to him in prayer. He became my closest friend.
Two years later, after much prayer, one of my persistent prayers was answered. My father came for me at the orphanage to bring me home with him. With tears streaking down my face, I knew the Lord Jesus had answered my prayer. I once was lost, but now I am found, not only by my earthly father but also by my heavenly Father. I was no longer lost and abandoned. Now I know who I am and where I was going."