Shepherdess Comes to Christ, Brings Family
April 21, 2014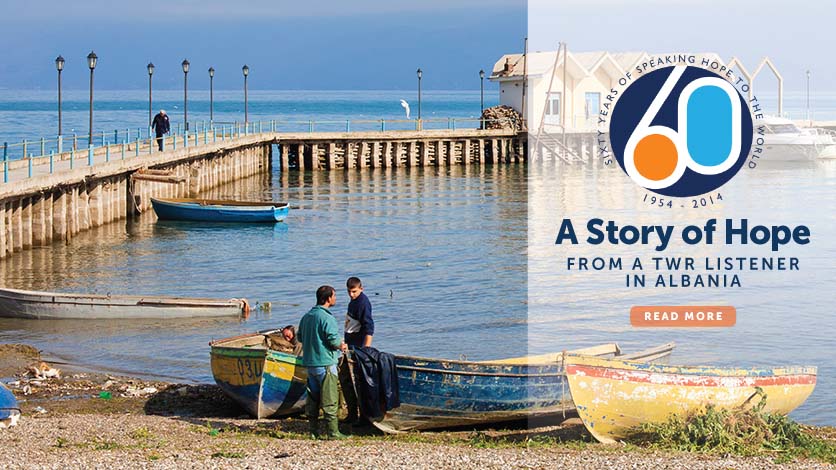 Albania — Fisnike was born in a poor village of central Albania. The entire family of six lives in extreme poverty. Her father travels to Greece each summer to find work; with the earnings he makes, they are able to survive the other seasons.
Fisnike was 18 years old when she heard about Jesus Christ, and she was the first in her family to do so.  Before then, she had many doubts and often thought of suicide, a serious problem among girls her age. She felt helpless, and there was no one she could go to with the challenges she faced. She couldn't afford to go to school, either.
One day, Fisnike's friend gave her a solar radio. Every day after that, she brought the radio along with her as she tended sheep until the afternoon. This radio was all she had to keep her company. As she began to listen to the programs, she was encouraged. She stopped contemplating suicide and desired to know God better. Eventually she accepted Christ as her Savior.
The radio programs had a significant impact on her life. She began to pray for her family members, asking the Lord to help them see the light now radiating inside her. She encouraged them to listen to the TWR broadcasts.
TWR Albania's staff members kept in touch with Fisnike after she wrote to them. Before long, the staff received the news that all of the family members had accepted Christ into their hearts! They began attending church near their village.