Sports Fan Develops New Listening Habit
September 22, 2014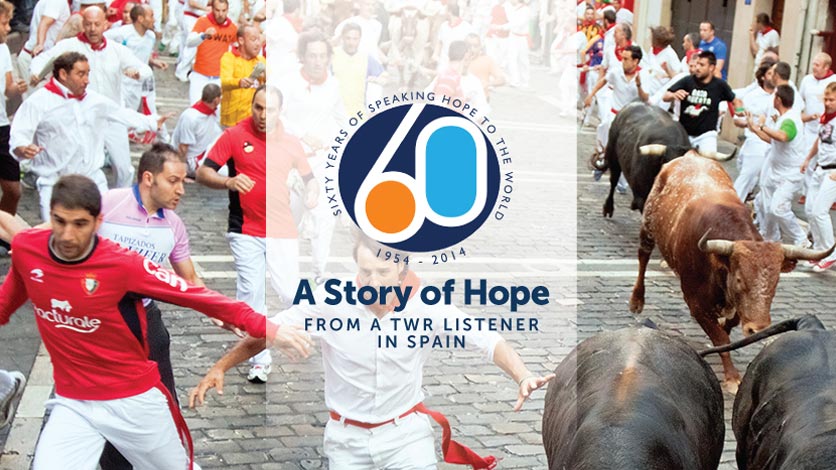 Spain — Reflecting the variety of the listeners themselves, responses from TWR audience members to our programs come in many forms: letters, text messages, in person, emails, phone calls. A young man from the province of Pontevedra, on the northwest coast of Spain, called to share his experience with our staff and ask for more information.
It has been only 20 days since I began listening to your program. Before, I was literally hooked on a certain radio network, as it broadcasts an excellent sports program. But something very curious happened, and I do not find any normal explanation to it.
One night the lights went off, because of an electricity problem, and when the light came back on, my radio dial was on another station, and it happened to broadcast your program. And since that night, I listen to you. I find myself waiting for it every day! I just have to confess that I'm truly, really hooked on your program!
I searched for you on Internet, but I couldn't find you, and I struggled with the decision to call you personally and speak with somebody. I'm not very religious. I nearly never enter a church. The purpose of my call is to let you know that I like your program so much. I left my favorite sports program for it gladly.
You offered [in the program] to send the book of the Bible, and I have never had one. Could you send me a copy? If I understood wrongly, please excuse me.
Well, I just wanted you know that you have a new fan of the program. Many thanks!