Suffering for the Faith
October 27, 2014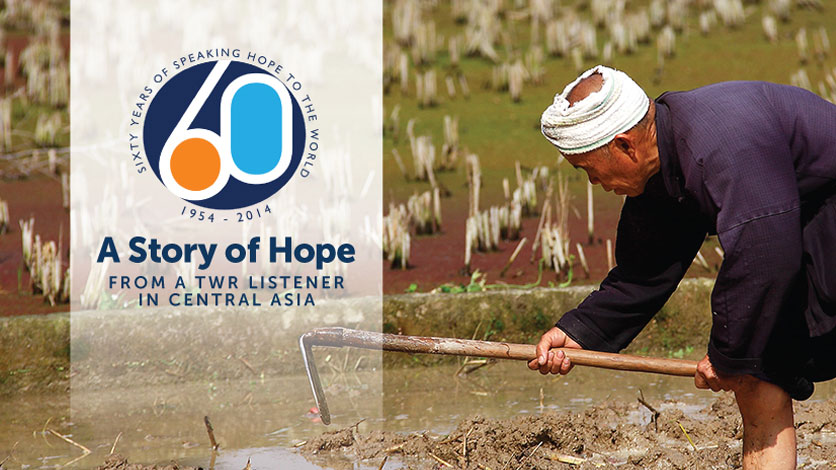 Central Asia — Despite difficult circumstances and continual waves of persecution, a pastor in Central Asia is helping build up the church in his region.
Oibek (his name changed for security reasons) was an unwanted child when he was born. His mother left him on the doorstep of a large family and disappeared. Years later, Oibek's adoptive family told him the truth about his past. Oibek was filled with hatred toward the parents who deserted him. This hatred became so strong that he decided to enact revenge. He wanted to make them pay for what they had done to him.
While Oibek made plans for his revenge, something happened that changed his life. A friend from his apartment building told him about Jesus. Oibek was gripped by this message of love and accepted Christ as his Savior. His once hate-filled heart became filled with the saving love of Jesus. Oibek eventually found his birth mother and was reconciled with her.
He became part of a small group of believers who shared their faith with others. The small church they formed continued to grow, and Oibek became the pastor. He preached the Gospel and helped wherever he could to encourage church growth.
The first wave of persecution came, and Oibek was arrested. His interrogators wanted to know why he left the religion of his country and became a Christian. He had the opportunity to share his life story with them. The tormentors all listened attentively as he shared how his heart had been full of hate but was now full of forgiveness and love. Oibek was later able to prove his innocence and was released. He continued his activity in the church.
Not long afterward, police officers came with a search warrant to Oibek's home and began looking for forbidden material. They searched for several hours, taking away literature and the computer and tearing apart the floors and walls. Oibek took advantage of an inattentive moment and fled his home when the police were not looking. The authorities began searching for him. He faced a difficult decision: Should he flee, leaving his wife and family behind, or stay? His Christian brothers strongly advised him to flee because it would be better for him and the church. Miraculously, God opened the doors for him to leave the country safely and undetected. After a difficult year of separation, Oibek's wife and family were able to join him.
Unfortunately, Oibek's persecution continued in his new home. As he was leaving his home one day, men carrying machine guns knocked him to the ground, put a sack over his head and shoved him into a van. His wife watched helplessly from their apartment window and called for help. People searched for him, but no one knew where he had been taken. Oibek was set free several days later when the kidnappers discovered he is not a terrorist but only a disciple of Jesus Christ.
Despite these difficult circumstances, Oibek is not discouraged. God has helped him establish a new home church, and he has produced a series of radio programs in his mother tongue to reach out to his own people via the radio waves.