What do raisins have to do with missions?*
July 23, 2014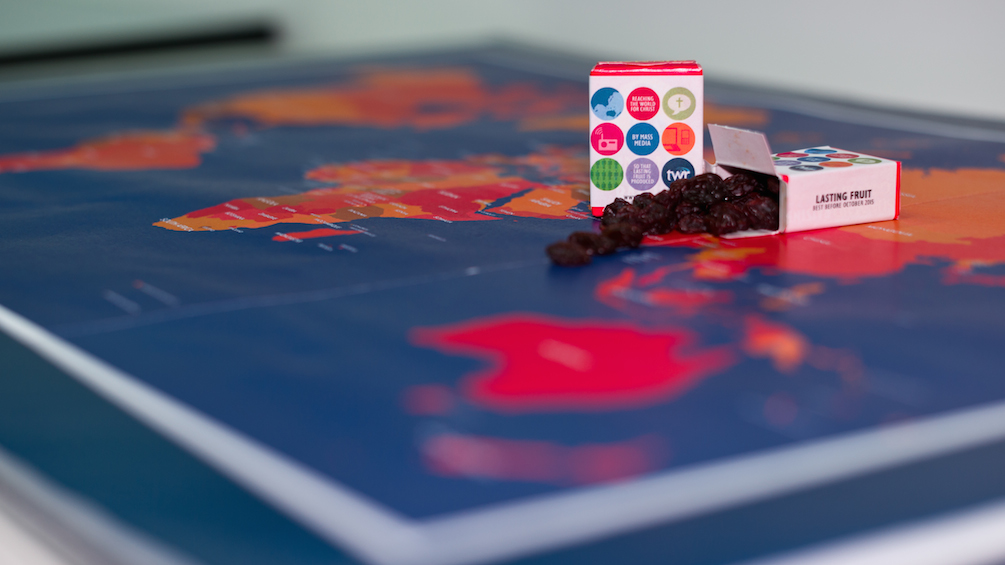 This year's GoForth National Missions Conference was held from 9 to 11 July at Trinity Christian Centre@Paya Lebar. TWR Asia was one of 31 organizations at the exhibition which was part of the event.
We had a great time interacting with visitors at our booth and sharing TWR's ministry with them.
If you had the chance to visit our booth, we hope you enjoyed yourself taking part in the various activities such as playing a simple game to learn about languages that TWR broadcasts around the world. Or perhaps you had the chance to listen to programs in various languages on TWR360 – our 24/7 online source for dynamic and inspirational Bible-based audio and video which you can access anytime, anywhere at your fingertips!
Everybody who stopped by our booth went away with something. Some won prizes by taking part in the game, while everyone was given small packs of raisins to keep them going through the day!
Most important of all, they went away with a greater understanding about how TWR is sharing the gospel and encouraging listeners across Asia with God's Word through the radio and other types of media.
If you were unable to visit us at the event, and would like to receive more information or find out more about how you can partner us, do drop us a line and we will be sure to contact you.
*To answer the question in the title of this post, raisins are symbolic of "lasting fruit" which TWR seeks to produce in the lives of its listeners.