An Engaging Experience
October 5, 2015
Marie Pascale Poku was born in Ghana, grew up in Cote d'Ivoire, and now resides in Canada. She was recently in Asia experiencing what it's like to be on this side of the globe as an intern with TWR Asia. Is it any wonder that she recently graduated with a Bachelor's degree in international relations? Marie shares her experience with us here.
1. Tell us how you came to know about TWR.
I came to know about TWR through a presentation that the Canadian team held at my campus.
2. How long was your internship? How did you go about applying for the internship?
The internship was for a period of two months. I applied for the internship through the TWR website before the deadline. I was then informed three months later that TWR Singapore was interested in having me as a fundraising intern. I was then scheduled for interviews and meetings with the Human Resources and Resource Development departments.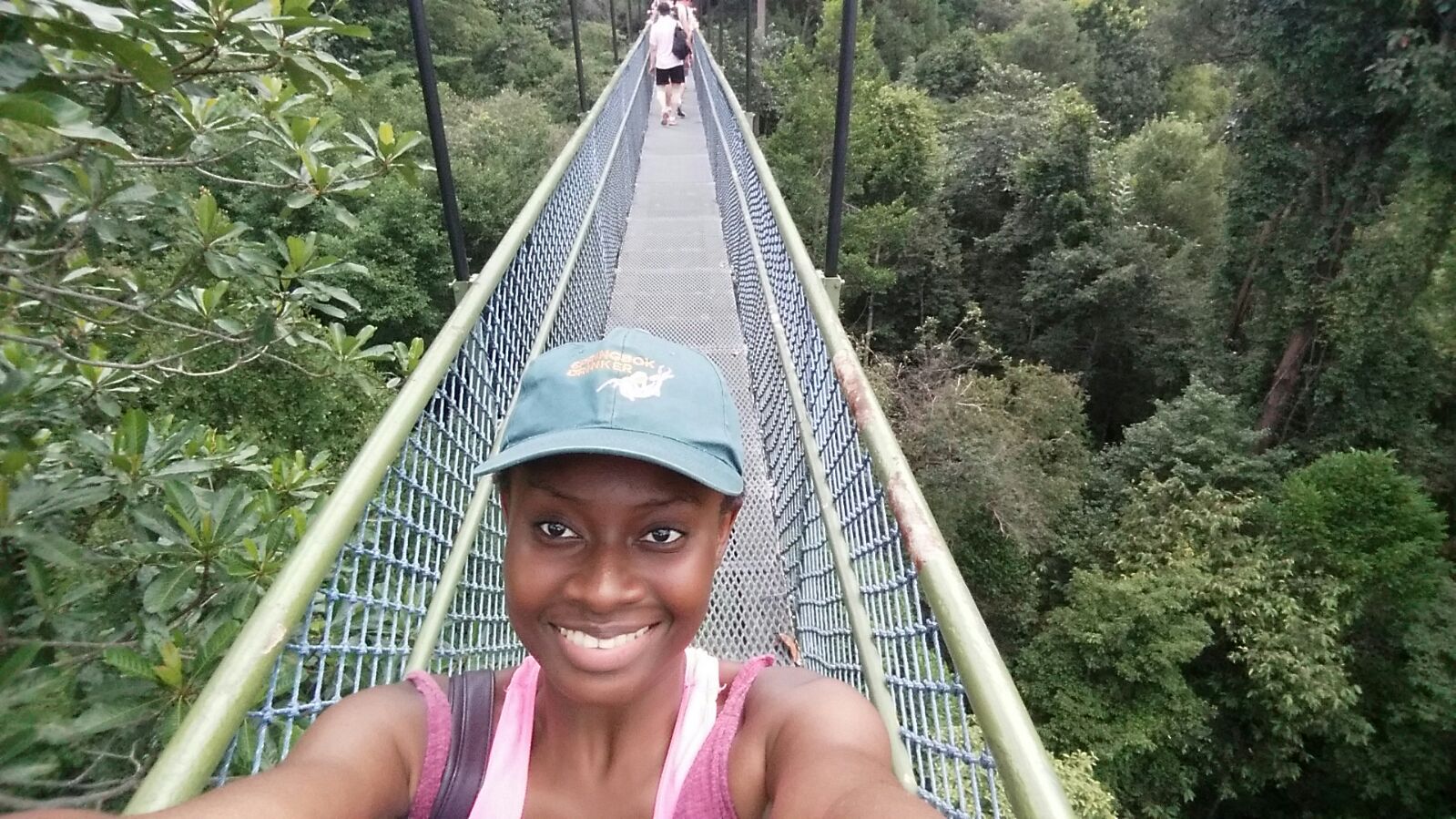 3. Tell us about your overall experience regarding your internship at TWR Asia.
I loved the fact that I was assigned substantial tasks that were challenging and engaging. This helped in the improving of my analytic, research and problem solving skills. I was also able to improve my knowledge of Microsoft excel, since it was the software I used the most during the internship. As an added bonus, I got a special opportunity to travel to Cambodia to experience yet another Asian culture that was very different from the one in Singapore.
4. What was your main role/task? What were some other tasks you did? What were some things you learned?
I was assigned several roles. At the beginning of the internship, I was assigned a church and outreach ministries analysis project. I was also in charge of maintaining a donor database. Towards the last half of my internship, I was assigned a project to develop a new fundraising strategy for Cambodia, as well as a template for planning a successful fundraising event.
5. This being your first time in Singapore, what are some first impressions and experiences from the places you went or people you met?
My first impression was that the city was very clean and beautiful. There was a lot to do, and I got to experience a lot of Singapore. The food is amazing, and is one of the things I miss the most. I loved the fact that everything was easily accessible due to an efficient public transportation system.
6. What will you remember most about your time in Singapore?
My coworkers. They are the most fun, loving, hospitable and caring individuals I have met, which made the work environment very dynamic and interesting.
7. Anything else you would mention or like to share?
Towards the end of the internship, I participated in a project management training, which I think will be invaluable for future career opportunities.