Golfing For A Good Cause
August 11, 2012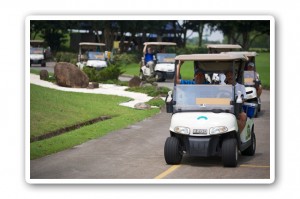 TWR-Asia organized its first ever Golf Challenge on 3 August 2012, at Raffles Country Club. More than 50 golfers came together to pit their skills against each other and have a good time, in support of TWR's ministry to South Asia.
The tournament was the first golf fundraiser that TWR-Asia has organized, and despite the many new challenges the staff faced, we thank God for his helping in making the event a success! We were blessed that we had really beautiful weather, and it was even more amazing when we learnt later on that the rest of Singapore experienced heavy rains the whole afternoon.
We were also blessed to have TWR's President and CEO, Lauren Libby, join us for our inaugural tournament as he took a break from meetings in Singapore before flying back to North Carolina.
"I am glad to be here with the staff, and to support the fundraising event," said Lauren. "It is very important that people understand that an event like this is fun, yet has a serious side to it as TWR-Asia brings up the real issues facing South Asia."
We were also honored to have Mr Tan Chuan-Jin, Acting Minister for Manpower and Senior Minister of State, Ministry of National Development, as the Guest-of-Honor for the celebratory dinner and prize presentation held in the evening.
During the dinner, we asked golfers what they thought about the event. One of the golfers, Eddie Lee, said that this was a very meaningful event, and since it was for a worthy cause, he would definitely participate again in the future. Another golfer, Stanley Loh, added, "On the whole, the event was a successful one. I would support subsequent events like these too."
Daryl Renshaw, Director of TWR-Asia's Regional Support Services said, "This is a very fresh initiative; everyone contributed a lot to see to its success. This was a good chance to gain connections with people and forge friendships. I definitely look forward to more events like these in the future."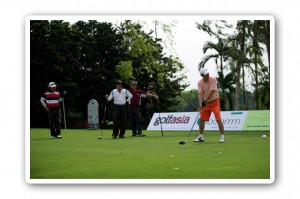 The funds raised from the event would go towards TWR's ministry in South Asia, which covers countries such as India and Nepal. TWR's holistic projects minister to the impoverished and chronically ill in these countries. The provision of education to children living in slums, skills training to prison inmates, and talks to increase the awareness of health issues, are just some of the ways we demonstrate God's love to the needy.
Changes from next year will see TWR's broadcasts in South Asia reach more people with the gospel. New radio programs will also cater to the needs of different groups, such as families, men, and women. To complement our programs in South Asia, we are also in the process of preparing the field networks for greater reach with on-the-ground ministry activities.
TWR-Asia's International Director for South Asia, Andrew Sundar, expressed his gratitude to those who came for the event.
"This event has proved to be a success with the help of all staff and volunteers from TWR-Asia," said Andrew. "Fundraising through an event like this is not only larger scale than our previous efforts, it helps us to build and retain networks that could not be done before. An event like that helps to inform and remind people of the needs in South Asia."
TWR-Asia would once again like to express our deepest appreciation to all sponsors, donors, golfers, staff and volunteers for your effort, enthusiasm and support for TWR-Asia's Golf Challenge 2012. We look forward to partnering you once again at future events!