Launch of New Program!
September 21, 2011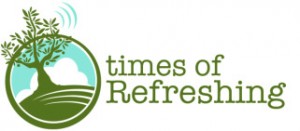 At a simple service at Bethesda Hall (Depot Walk) on 18 September 2011, a new program ? Times of Refreshing ? was launched in the presence of about 300 church members and representatives from various churches and Christian organizations.
Times of Refreshing is a partnership between TWR-Asia and Bethesda Hall. Inspired by Acts 3:19, it is the brainchild of Andrew Sundar, a member of Bethesda Hall and a regional director of TWR-Asia.
Andrew had seen firsthand how radio can be used effectively to reach out to people from all walks of life across Asia, so why not in Singapore as well? The seed of this initiative took root when he approached Kenneth Wong, a fellow church member who is actively engaged in an effective ministry of Bible teaching and preaching, to do a short weekly gospel program. Over time, the idea was refined and evolved to its current format of a half-hourly program on weekday evenings, to be anchored by Kenneth Wong.
While developing new content with local appeal would require much thought and creativity, this would translate into better identification with listeners in Singapore compared to imported western programs.
Times of Refreshing will feature a series of 20-minute Bible-based talks on various themes related to Christian faith and life. While positioned primarily as a program for believers, there are also opportunities for seekers and pre-believers to learn about the basics of the gospel. This is summed up in the tagline for the program ?Refreshed by His Presence. Reached by His Word.?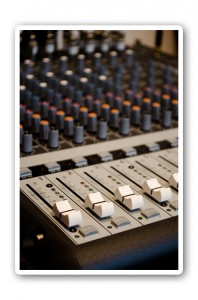 ?The main intent of the program is to complement and augment interaction with God?s Word beyond what is received weekly in church on Sundays, and daily in personal devotions?, said Kenneth Wong. ?By pitching weekday evening prime time as ?times of refreshing? after a hard day?s work, it is hoped that a faithful following of listeners will be drawn to tune in regularly by building it into their daily routines?, he added.
Tune in to FM 102.3 every Monday to Friday, 8.00pm ? 8.30pm, for Times of Refreshing beginning Monday, 3 October 2011.
Visit the website at www.timesofrefreshing.asia for resources and the latest updates!
About the Speaker

Kenneth Wong is actively engaged in an effective ministry of Bible teaching and preaching. A regular speaker in many churches, conferences and camps, his ministry has wide appeal to both young and old. His messages are insightful and refreshing, and his speaking style marked by clarity and spontaneity.
Converted at the age of 20 as a university student in the United Kingdom, he returned to fulfill his national service as an officer. After completing his scholarship bond, he continued to work in higher education in various lecturing and senior management appointments.
Since 2005, he has been devoting his time to pursue his calling in the ministry of God?s Word by faith. He is the author of Sojourner?s Scrapbook, an inspiring series of thought-provoking devotional readings published in 2010 and now in its second printing. His home church is Bethesda Hall (Ang Mo Kio) where he has been in fellowship since 1986. He is married to Doris, and has two children ? Esther and Martin ? who are now young adults.
(Extracted and adapted from launch newspaper published by Bethesda Hall)