Live Dedication of Guam Transmitters
November 16, 2011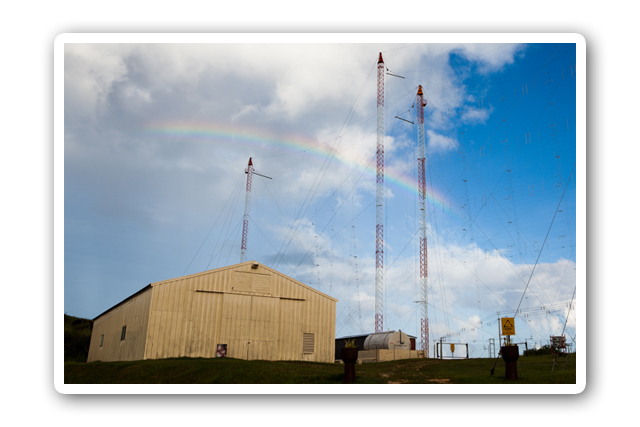 GUAM — In August 2010, two containers made their way across the Pacific and arrived on Agatna, Guam from their former home in Darwin, Australia. For months after that, they remained shut till the necessary funds were raised for subsequent stages of the ?Love Asia By Radio? project. By January 2011, through God?s provision, the required support was raised, the doors of the containers were opened, and it was all systems go to install the new transmitters!
Fast forward to November 2011 ? 14 months, lots of prayer and hard work later ? thanks to God and our faithful supporters, we will be dedicating these new transmitters that allow us to reach millions more throughout Asia by radio.
Join TWR President Lauren Libby and Scott Hollinger as they host a live dedication of our two new 250,000-watt transmitters on the island of Guam Friday, November 18 at 8:30 a.m. Eastern time (1330 UTC / 2130 Singapore time). The event will be broadcast live over Moody Radio, Northwestern Radio and right here on twr.org as a Windows Media stream by clicking here: mms://east.streamguys.com/twr
If you use an Apple computer, follow the instructions below to access the stream:
VLC Media player is a free Open Source application that plays many audio and video formats. You can download it from www.videolan.org
Once you have installed the application, launch it and choose File, Open Network (Command N) from the drop down menu. Enter mms://east.streamguys.com/twr in the URL window, then click open. After a few seconds of buffering, the stream should begin.
(adapted from www.twr.org)