Philippines | Typhoon Updates (21 Oct 2009)
October 20, 2009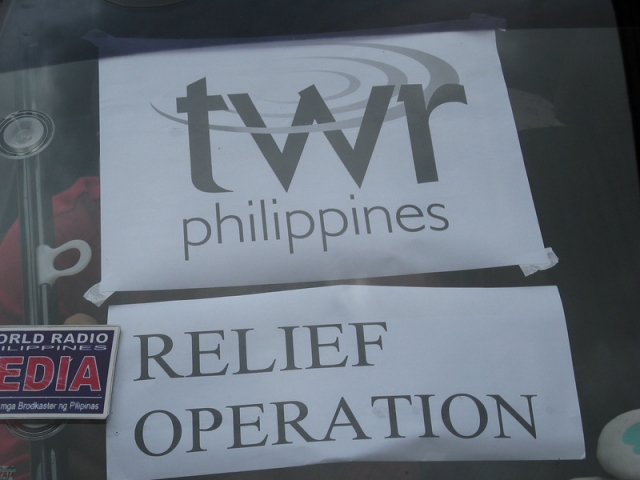 Thank you for praying for the situation in the Philippines, in particular the rescue and relief efforts in Benguet.
Thank God that the roads to the Baguio/Benguet area have already been cleared, and are expected to be fully accessible and operational within a month. Relief, food and gas are able to reach the people now!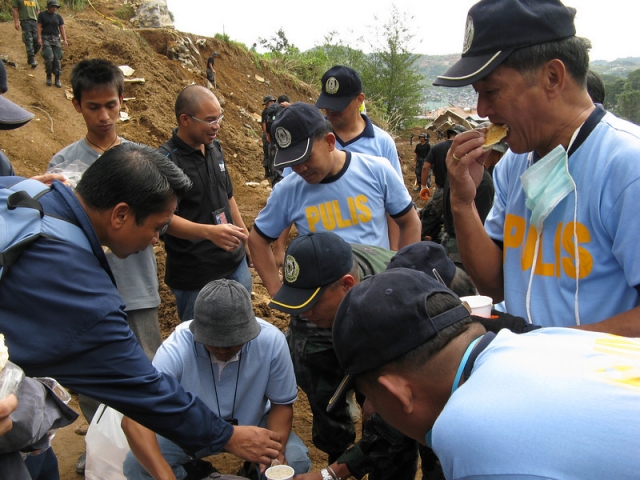 For eight days following the tragedy, the TWR-Philippines team worked with other Christian organizations and local government units to feed a total of 7,190 meals to rescuers and evacuees. At times, bringing food to the rescuers was a dangerous task, but the team of volunteers stuck it out. The team has wrapped up the Soup Kitchen program (until there is a further need) and are now focusing more on the distribution of items to help the affected people rebuild their homes and their lives. These include basic necessities such as clothes, utensils, and other daily household items. The team worked with other Christian organizations to distribute these items to 103 families in eight evacuation centers all over Benguet in Baguio City, La Trinidad, Tuba, Kapangan and Tublay.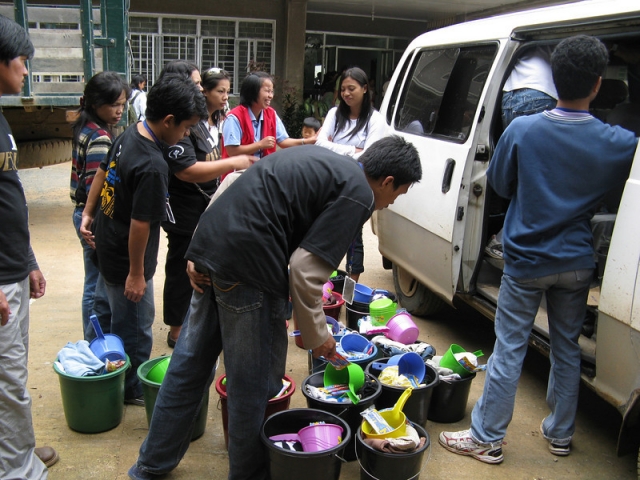 While life is almost "back to normal" in Baguio, the situations in La Trinidad and other municipalities are totally different stories. Evacuation centres are being closed as these are located in school buildings, which will be open for lessons next week.
Answered Prayers
1. The team has electricity in Benguet now, but power supply to other municipalities is still not yet restored.
2. The main roads have been cleared, to allow delivery trucks access to the disaster area.
3. Thank God that the Soup Kitchen program was able to meet the immediate needs of the victims and rescuers.
Prayer Request
1. As of 20 October 2009, the National Disaster Coordinating Council (NDCC) reports that the number of casualties for Typhoon Pepeng is 438 dead, 184 injured, and 50 missing. For Typhoon Ondoy, there are 420 dead, 540 injured, and 37 missing. Pray for the victims and those who have lost their entire families. There are so many stories of families with only one survivor. Pray that God will comfort them during this traumatic period.
2. While the number of evacuees has fallen as many have gone to live with relatives in other parts of the Philippines. Pray for those remaining in the evacuation centers, as they will be relocated to a "tent city". This is because many of the centers are schools, which will reopen next week.
3. Continue to pray that Typhoon Ramil will dissipate or avoid Luzon totally as there is flooding, and the soil on the mountains are very loose. The area would not be able to withstand any rainfall, much less another powerful typhoon where Ondoy and Pepeng struck, as resources are being stretched to meet the needs of the victims from the first two typhoons.