Re-launch of TWR's Member Care Radio Website
December 21, 2009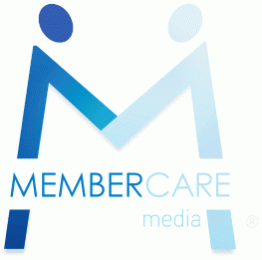 TWR's (Trans World Radio) ministry Member Care Radio has launched a user-friendly and updated website. This represents a strong continuation of a 10-year-old ministry of encouragement of those serving cross-culturally, but particularly those serving in difficult or dangerous places in the world.
The website (formerly MemCare By Radio) was launched in 2005 and averages 80-100 hits a day. It is packed with content, including the daily produced, 15-minute programs and a large archive dealing with the subjects from recruitment to retirement: encouragement, health, crisis, TCKs (Third Culture Kids), culture shock, singles, moving, debriefing, depression, stress, leadership, education, etc.
Isolation due to culture, language or religion can discourage otherwise healthy Christian expatriate workers. Missionaries and Christians on foreign business assignments all need encouragement to keep the 'salty' kingdom outlook on life that Jesus encouraged us to pursue.
Member Care Radio is a media ministry of TWR specially prepared for cross-cultural workers whose obedience to the Great Commission has taken them to difficult regions. As tentmakers and technology spreads around the world, Member Care Radio is also spreading its reach to encourage those whom the Lord has called to serve around the world, no matter where they live. Connecting needs with resources and awareness building done by the Member Care Radio ministry is widely recognized by member care organizations and ministries globally.
Speaking fluently in more than 200 languages and dialects, TWR exists to reach the world for Jesus Christ. Our global media outreach engages millions in 160 countries with biblical truth. Since 1952, God has enabled TWR to help lead people from doubt to decision to discipleship.
Together with international partners, local churches, and other ministries, TWR provides relevant programming, discipleship resources, and dedicated workers to spread hope to individuals and communities around the globe. Whether using high-powered radio to reach people in the Middle East and Latin America, streaming content to Internet users in Asia and Europe or visiting face-to-face with listeners in Africa, TWR leaves a lasting spiritual footprint.

Taken from www.twr.org