TWR-Philippines Gets Award for Humanitarian Assistance
September 3, 2010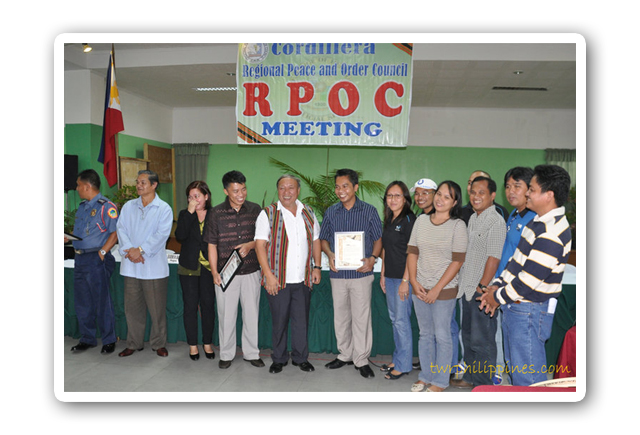 The Cordillera Regional Disaster Coordinating Council (CRDCC)* recently conferred a Gawad Kalasag 2010 award** to TWR-Philippines. This was in recognition of the role played by TWR-Philippines, and their contribution and commitment to humanitarian assistance in the areas devastated by Typhoon Pepeng.
The award was conferred by the Governor of Benguet, Nestor Fongwan, together with Olive Luces, Regional Director of OCD-CAR (Office of Civil Defense-Cordillera Administrative Region).
TWR-Philippines Team Leader, Leonardo Perez, together with members of TWR-Philippines staff, received the award on behalf of the Philippines team and TWR-Asia.
"It is a blessing to be used by God in times of crisis. We are God's servants and only an extension of His loving heart and hands" said John Hallig, Track leader of Church Leadership Development. "Knowing we were able to be there when it counted, gives us the greatest joy " added Peter Paul Domen, Track leader of Youth & Children.


TWR-Philippines would like to dedicate the award to partners from churches, Christian organizations, educational institutions and individual anonymous donors who have supported them in one way or another during the relief work in the aftermath of Typhoon Pepeng.

*The CRDCC is an inter-agency body composed of key national government agencies and local government units in the Cordillera Administrative Region.
**The Gawad Kalasag Award is an annual Presidential Award given to the municipality/ province/ city which has the most exemplary Disaster Coordinating Council having the best Contingency Plan and Disaster Preparedness/ Disaster Risk Reduction Management Program.