Sawadeekap and Sabaidee!
July 22, 2011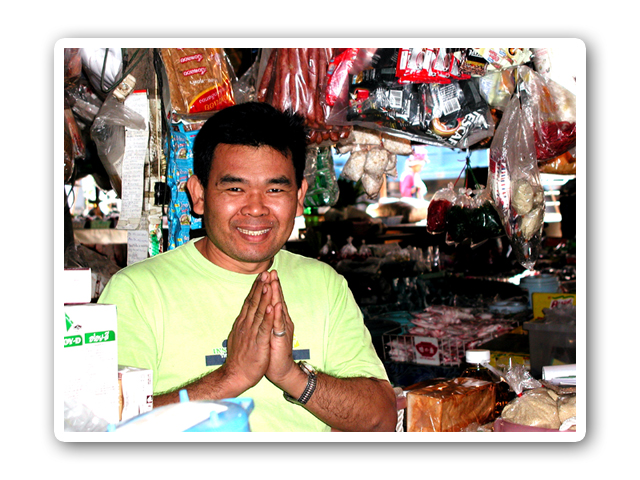 THAILAND — "I listened to your program for the first time. It really interests me, especially when you mentioned about the end of the world. Could you please send me the book and the CD of folk songs? I would like to share them with my friends at the work place." – a listener in Nakhon Phanom Province
For the past few months, TWR-Asia has been in partnership with Every Home for Christ (Thailand) and Campus Crusade (Laos) in a new project to reach out to the unreached people groups in northeast Thailand and low-land Laos. The project uses the radio program Happy Chat, which comprises Bible stories and songs, and seeks to help women with issues they face, from a biblical perspective.
The program is broadcast on weekdays, from several FM stations in Thailand. Responses received so far indicate that the gospel message is being heard, and is an encouragement to many who have heard it. Many letters and phones calls have been received over the past couple of months, and listeners are requesting the booklets and music CDs which are being offered on the program.
"I just listened to your program, it is very good. I like the folk songs in your program. Could you send it to me, together with the books that you mentioned in your program? Please send me more books so I can give them to others in my village too."

– a village head in Nong Khai Province
We thank God that the program is gaining popularity, even though it has only been a short time since it was launched! The program schedule has been included in a Thai Christian newspaper that is distributed to approximately 5,000 churches throughout Thailand. Several other Thai Community Radio stations have also requested to broadcast the programs on their stations as well. Plans are also being made to share the Bible story program with children in orphanages in Thailand. Praise the Lord for these opportunities!
Please continue to pray with us, and for us, that the Lord will prepare hearts to hear the gospel message through the broadcasts, and that many people will see their need for Jesus as Lord and Savior.
Continue to pray also that God will bring forth the funding needed to minister to the Thai and Laos people groups. Praise the Lord for those who have contributed to this ministry through financial gifts and prayer.
Pray for our partners – Every Home for Christ (Thailand) and Campus Crusade (Laos) – as they conduct the field work. May the Lord prepare the way before them and guide their steps. Pray for protection as they promote the radio broadcasts and connect with our listeners.