Solar Panels To Help Reduce Costs
September 25, 2014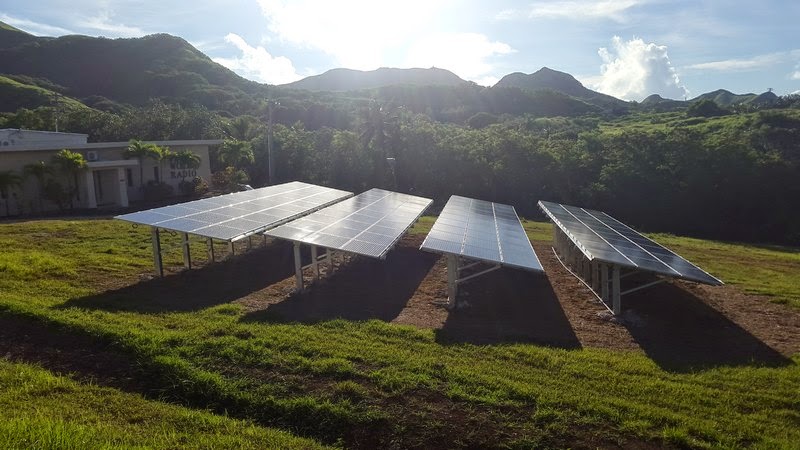 GUAM — As you can probably imagine, running a radio station requires a lot of electricity. Broadcasting at up to 500 kilowatts (KW) over thousands of kilometers during peak hours — from Guam to China and other parts of Asia — tends to use quite a bit more power than the average home. As a result, the largest line item in KTWR's budget goes to paying the power bill.
To help reduce the cost of keeping KTWR on the air and save money that can be used to expand TWR's ministry to the Asia Pacific region, in late 2012, TWR started planning and inviting global ministry partners to support the installation of a solar power system at the station. They also worked with a Guam-based engineer to certify the solution would meet Guam's stringent super typhoon-based construction standards.
This summer, the team on Guam received the necessary components from a global supplier. They then worked with a local contractor to install the solution. The most difficult part of the entire project was getting the posts aligned and set in concrete. Once that was done, the installation of the rails that hold the panels went quickly. The installation of the panels was pretty straightforward, and all 120 panels were installed by the middle of August. During this past week, the solution began generating electricity for the station.
The power generated from these panels is expected to help KTWR decrease the monthly power bill. It is estimated US$14,000 to US$29,000 will be saved per year.
"The savings should help TWR free up more funds for producing programs and for putting more programs on the air, so that more listeners can hear about Jesus and His love for them," said Mike Sabin, KTWR Chief Engineer.
One interesting side benefit is that the panels make a nice shaded area for picnics or just relaxing on the tropical island of Guam. Even the installation team took advantage of this while putting up the panels under the hot sun!
With the installation of the solar panels complete, we look forward to the increased savings.
If the system works as expected, TWR intends to add more power generation capacity, and boost the 30KW system to 100KW in future phases. Eventually, the power meter might just start running backwards. That will be fun to watch!


The most difficult part of the entire project was to get the posts aligned and set in concrete.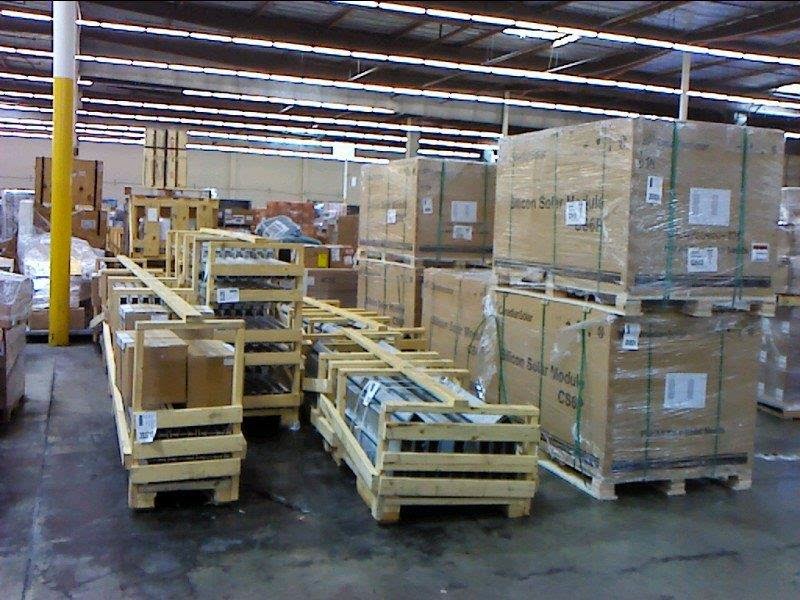 Panels packed for shipment.