Golf Challenge 2014
September 24, 2014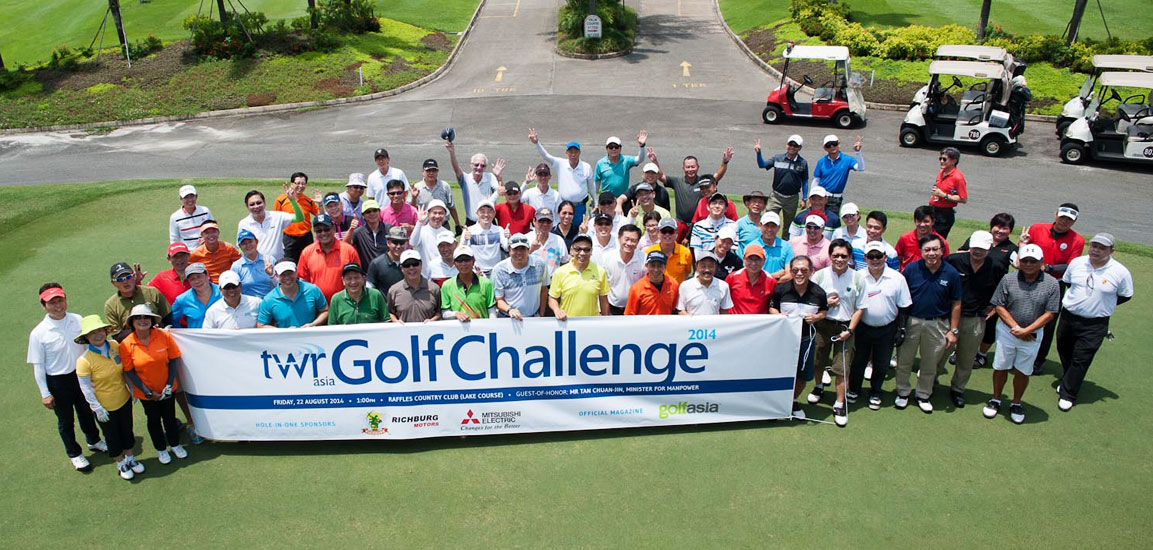 SINGAPORE — Participants of the TWR Asia Golf Challenge 2014 are helping provide more radios and audio devices to listeners across Indonesia as well as increasing the number of full-time listener coordinators.
TWR has been broadcasting to the people of Indonesia since 2000 via FM stations and shortwave radio. By God's grace, the ministry has grown to include radio programs in six languages on over 61 local stations.
Besides these radio programs, TWR Indonesia also partners with local coordinators to host over 300 listener groups across Bali, Java, North Sumatra, Central Kalimantan and South Sulawesi. Listener groups play a vital role in the people's spiritual development because a lot of emphasis is placed on interpersonal relationships in Indonesian culture.
During the event on August 22, the TWR staff and partners as well as the 80 golfers raised $92,000 for TWR Indonesia.
Some of the highlights of the day, besides the golf game itself, included an auction as well as a raffle. Mr Tan Chuan-Jin, the Minister of Manpower, was the Guest of Honor, who not only delivered an inspiring speech during the dinner, but also gave two photographs he'd taken to be auctioned.
A little bit of Indonesia was brought to the event at the Raffles Country Club through a lively performance by the TWR Indonesia team.
The TWR Asia team would like to take this opportunity to thank everyone who participated or was involved in making the event a memorable one. Your efforts and resources are very much appreciated, and we are sure that the people in Indonesia will be touched as we bring the gospel of Jesus Christ to them.