Ideas Explored, Partnerships Forged, Friendships Made
June 3, 2011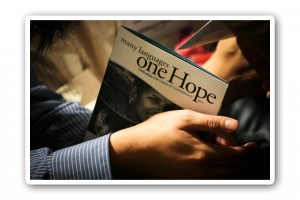 SINGAPORE — TWR-Asia recently concluded its 2011 Partnership Conference, which was held at Bartley Christian Church from 24-26 May.
It was a wonderful three days, where staff from across the Asia region could connect and fellowship with partners, supporters, broadcasters, pastors, mission workers and team members in the TWR family across the globe.
Our ministry teams and partners recounted stories and testimonies of how God had used TWR-Asia to reach out and minister to listeners throughout Asia. It was indeed encouraging and heartwarming to see how God is touching lives across Asia, and it is nothing short of amazing.
Rev Paul Won, International Secretary of Global Partners, was very excited to learn about how TWR has been using media tools and technology to reach out to unreached people groups. He said,
"I want to go back and share with our national leaders about TWR. I am looking forward not just to send missionaries into Asia, but also to partner with TWR, in mobilizing missionaries from Global Partners to use these media tools and resources to advance the gospel in their respective locations in Asia."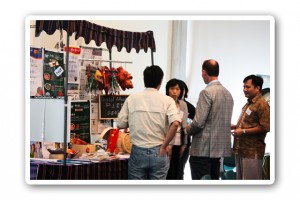 In addition, with the friendships made at the conference, he hopes to mobilize the Korean churches in Australia and Singapore through these contacts.
Ole Sørensen, Director of Norea Radio (Denmark) appreciated that the conference was well organized and provided a good overview of the various ministries' work. He added,
"The holistic ministry impacted me the most through the videos and pictures. One thing about the conference that I would remember will be a group of dedicated people in serving in their ministries."
Rev. Bobo Gomes Co, Area Ministry Director of TWR-Africa, said that he was deeply touched as he watched the presentations and heard the stories about the needs in Asia, and how God was moving in Asia.
"One thing that I am sure of is that Asia is rising. Asia has great potential, and that potential will go beyond Asia. Other regions should get ready to see what God is going to use Asia to do. The people in Asia should see that, and understand it, and move forward," said Rev. Gomes Co.
Said Rev. Timo Reuhkala, Director for Foreign Ministries, at Radio Mission Messenger (Finland),
"The discussions and interactive sessions with the people were the most memorable to me during this conference. I look forward to seeing more of the ministries' plans and testimonies on how they have used media tools effectively to reach people in Asia."
His colleague Ilkka Kastepohja, Head of Communications, added,
"What was memorable would be the prayer sessions where everyone prayed for the needs of the respective ministries."
The ministry of Asia was not the only thing Rev. Gomes Co was touched by, as he ended the interview,
"One thing that I will remember most, other than seeing the ministry impact across Asia, is the hospitality. Singapore is a beautiful city. The food is great, and the hospitality is really great! I have never seen anything like it. The people are warm and friendly. It was really touching to see the TWR-Asia staff being so loving, so caring, and ready to go out of their way to serve you."
Glory to God for the ideas explored, partnerships forged and friendships made over the three days.