TWR India – 35 Years of Reaching India for Christ
February 5, 2014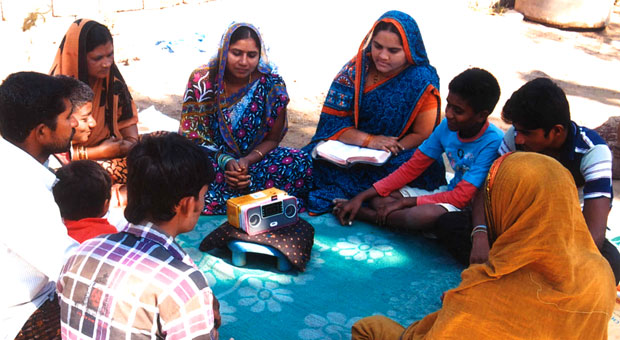 The Journey
Way back in 1977, the staff at TWR India had a burning passion for Christ and a strong belief that Christian radio can reach the many millions of souls in India. And they were right! Since then, the leadership of TWR India has propelled the spreading of the Gospel beyond what men can see or imagine.
In 1978, TWR India started broadcasting programs in just 5 languages from a 400 KW AM transmitter in Sri Lanka. Today, they disseminate the gospel in over 65 languages with MW, SW and FM stations that cover the entire Indian sub-continent! What God has done through TWR India is indeed amazing.
35 Years of Media
The types of media used by TWR India today include AM, SW, FM, Internet, CDs, Print, Cable TV, PA Systems and Digital Audio Devices. We tailor our programs to suit the needs of the various target audience to remain relevant to them.
Besides broadcasting in over 65 languages on radio, TWR India's programs are also available on the internet in 26 languages. After 35 years of existence, TWR India now broadcasts programs 17 hours a day via six AM/ SW and 28 FM stations. To support and complement all these outreach programs with on-the-ground efforts, we also have 56 promotion and follow-up centers where listeners can get in touch with our staff.
Praise God For The Milestones
Listed below are just some of the milestones in 2013 that we are thankful to God for.
Produced and aired 6205 programs in 2013
Programs on the internet were assessed by people from 174 countries.
Produced and telecast TV programs in English, Hindi and Bengali.
There is now an MW station to reach North West India
Development of Crosswave, the new 24/7 youth online radio
Listener meetings that were held in remote areas where commuting is difficult.
Collected 200,000 responses for the programs in the year.
Registration of TWR's Center for Leadership Development, Chennai.
Strengthening of existing partnerships with local and international organizations for programming and audience relations.
Expansion of radio home groups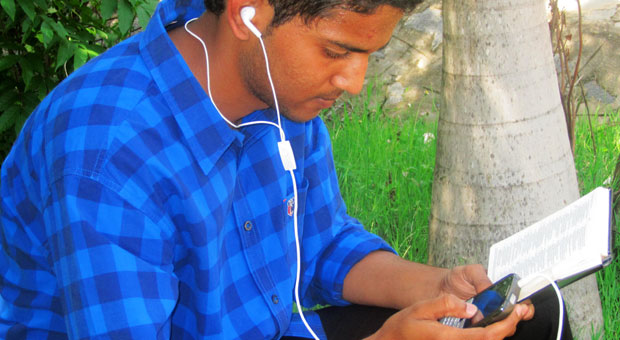 Going Forward
By the grace of God, TWR India plans to further advance the ministry in India. Do pray for the team as they seek to:
Further enhance the programs, not just on radio but also via the new technologies they are working on.
Foster more partnerships to bring our ministry to an even higher plateau. This also includes key alliances with church leaders in India to build the body of Christ. We accomplish more together this way!
Recruit more staff and train them to join us in the harvest field as well as to develop future generation leaders to join our calling, in an environment of servanthood.
Take the number of Indian languages we broadcast to 100 by 2015.
Develop 'Discipleship Essentials', our new offering that seeks to provide multimedia resources to equip pastors and lay leaders.
Raise more local support so our ministry can reach even more for Christ.
God has been good to TWR's ministry in India and has never failed to provide resources of every kind. If you would like to co-labor with TWR in any aspect of our ministry to India, please contact us and let us know what's on your mind. Till then, may God's name be glorified through TWR India for many more years to come as we continue to reach the 1.27 billion people residing there.