TWR Partners Turning Point
April 21, 2011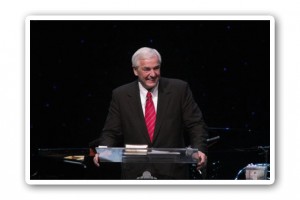 CARY, NC — International Christian media organization TWR has partnered with California-based Turning Point Radio and Television Ministries to translate, produce, and transmit Dr. David Jeremiah's biblical teachings in Mandarin Chinese to reach Asia for Jesus Christ. Turning Point commissioned TWR to produce a series of 30-minute programs that will broadcast five days a week.
The first Mandarin sequence, "Captured by Grace," began airing March 28 from TWR's powerful shortwave transmitting site on the Pacific island of Guam. A total of 28 teaching series will air over a three-year period.
"We trust that God will use our partnership to effectively reach Mandarin-speaking people," says Dr. Jeremiah, founder of Turning Point and senior pastor of Shadow Mountain Community Already have an account? Login hereIf you don't have an account, get one now so you can apply directly to the trucking companies above who have available over the road trucking jobs that are perfect for you!Recent statistics show that nearly 200,000 women across the United States make truck defensive driving their career. Church in El Cajon, California. "We are so excited that God has provided this opportunity."
Turning Point chose Mandarin as the first expansion of Dr. Jeremiah's international footprint because it is the world's most spoken language. In China alone, 690 million people speak Mandarin.
TWR will acknowledge each listener who responds to Turning Point broadcasts and provide prayer, resources, and guidance for any spiritual need. Furthermore, TWR will send a Mandarin translation of Dr. Jeremiah's practical booklet "Your Greatest Turning Point" to anyone requesting more information about becoming a Christian, or to those who report a decision for Christ following a broadcast.
"TWR considers it a tremendous privilege to co-labor with Turning Point," says TWR President Lauren Libby. "Dr. Jeremiah's fresh approach to the Scriptures will be a blessing to all who hear."
Turning Point's mission is to "Deliver the unchanging Word of God to an ever-changing world." The ministry's English radio program is now carried on more than 2,500 stations, broadcasting 37,381 daily radio programs each week, and is heard in the United States, Canada, the Caribbean, Central America, the South Pacific, Europe and Africa. Programs are also available worldwide on the Internet. Discover more about Turning Point at www.davidjeremiah.org
(reproduced from twr.org)