Typhoon damages antenna
May 18, 2015
TWR staff members and their families on the island of Guam are safe and the ministry's transmitter station is bruised but still working after Typhoon Dolphin swept across the Pacific island.
The typhoon hit Guam Friday bringing heavy rains and winds of more than 160 km/h (100 mph).
One of the KTWR antennas requires major repairs but damage to others was minor, allowing the working ones to carry the broadcast load.
KTWR shortwave transmitters send out a wide range of gospel programming in multiple languages to much of Asia.
Local volunteers are helping the team repair the damage to the antennas. They have to lower the antenna that sustained major damage during the storm.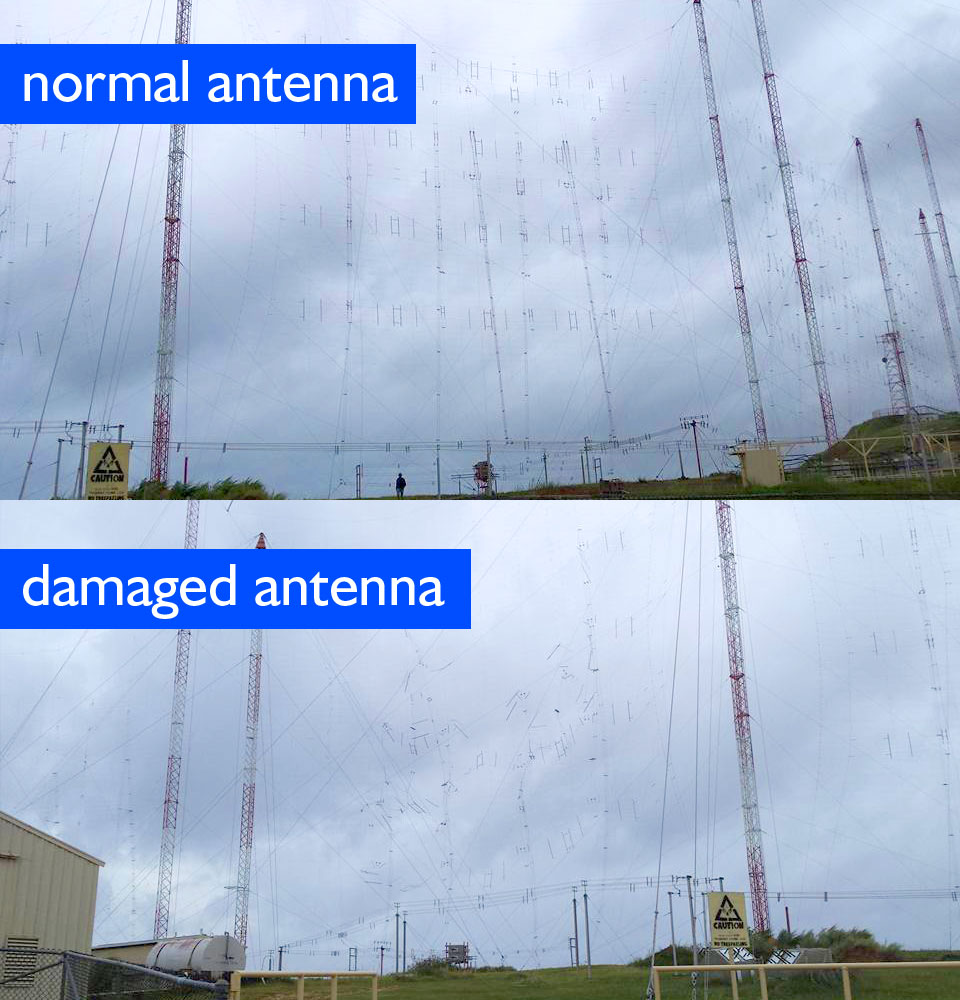 "After the antenna is on the ground, we can disassemble the old antenna and rebuild it," said Mike Sabin, KTWR Chief Engineer. "We may be able to raise the rebuilt antenna by early next week."
About 15 to 45 minutes of programming didn't air because of the damage. The team hopes to repair the minor damage today.
"Once this issue is corrected we will be able to broadcast all of the programs that we normally air," Sabin said.
The station is running on generator power to ensure broadcasts continue.
Pray for the team there as they work on repairing the antennas. And pray for the team members who are still without electricity.