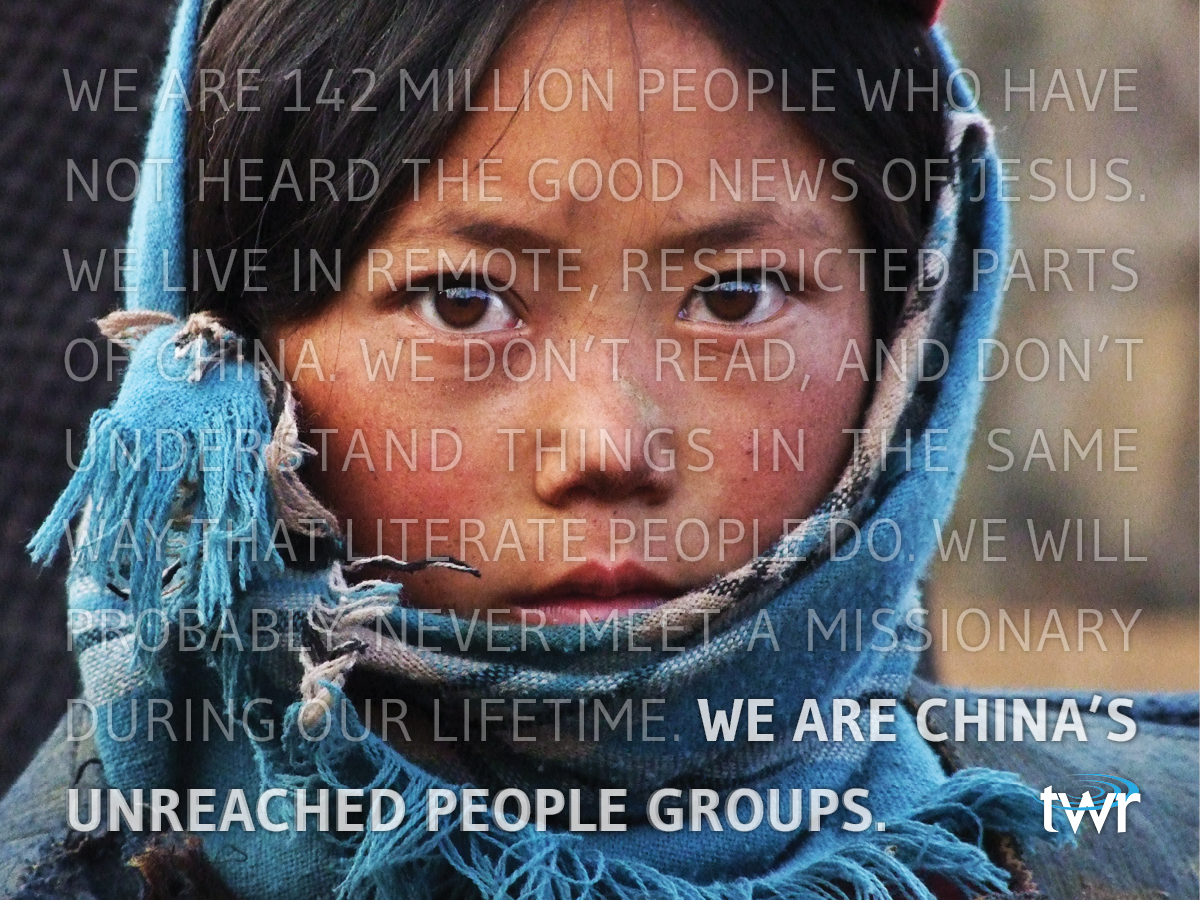 About 40 percent of the world remains unreached — people who have never heard the gospel. Most UPGs live in inaccessible places, and many don't or can't read. China has the second highest number of Unreached People Groups (UPGs) in the world.
TWR (Trans World Radio) is implementing an integrated media outreach to two-thirds of China's UPG population.
To clearly communicate the good news, TWR is producing dramatized Bible programs in 15 key languages.
These programs are distributed via shortwave radio, audio players, and the Internet to give UPGs access to the gospel. One of TWR's main distribution channels — shortwave radio —  leaves no trail or record, preserving listener anonymity. Shortwave transmissions cross oceans and continents to deliver biblical content directly into the homes of the unreached.
This has the potential to reach more than 100 million people with the gospel.
UPGs are the last frontiers of the Great Commission. Will you join us in reaching them?
TWR is currently reaching Mandarin, Cantonese and Hakka speakers. Your support enables us to distribute media players in China — each with a full set of Mandarin, Cantonese and Hakka language programs, offering a dramatized presentation of the person of Christ. It also includes a complete audio Bible and 100 Christian songs in Mandarin.
Will you prayerfully consider supporting this ministry? No gift is too small. For every gift of S$50, TWR would like to present you with the same media player as the ones we are distributing to China's UPGs.
For more information, email ChinaUPG@twr.org
Discover more about how God has been working in China here.

---
Sources: 
http://joshuaproject.net/global_statistics
 & 
http://www.operationworld.org/hidden/unreached-peoples