Celebrating 40 years of ministry in Asia (August 2017, Issue 70)
September 7, 2017
twr.asia / ripples
KTWR is turning 40!
KTWR, our powerful shortwave station on Guam, is celebrating 40 years of broadcasting hope to Asia on September 5.
"This is a big milestone for Guam and TWR," said Grant Hodgins, KTWR station manager. "Being a part of sharing the gospel throughout all of Asia for 40 years means a lot of people have had the opportunity to hear the gospel. TWR not only shares the gospel so people can know their Savior, they encourage discipleship so that believers can grow and learn about being a follower of Christ."
Learn more about this milestone and the history of KTWR.
"I could not comprehend it until…"
Three engineering students joined our Guam team this summer to grow in their technical skills and get a taste for different kind of missions experience.
Elayne Apol shares:
"While here [in Guam], I've been able to work on a wide variety of projects, the largest one being Guam's solar panel installation. At other times I did everything from yard work to computer repair to welding to fixing engines.
"In the moment, some of these tasks could feel disconnected from my studies in school and disconnected from the spread of the gospel…
"For me, when I tried to understand all that God was doing in and around me at KTWR, I could not comprehend it until I heard his Word being broadcast into Asia from the room I was standing in."
Read more about Elayne's experience as well as reflections from the other interns — Abby Acker and Sarah Chen.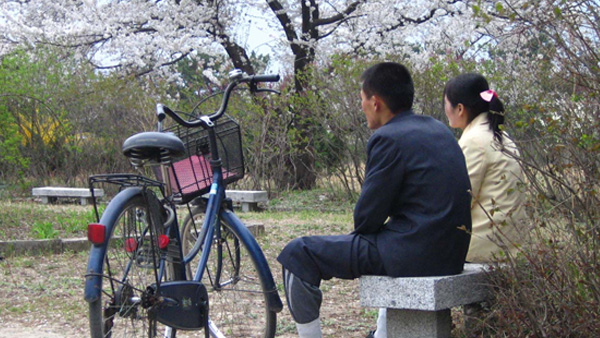 Shortwave broadcasts carry hope to North Korea
Daily, TWR broadcasts hope to North Korea from a shortwave transmitting site on Guam. The strategy of the programs is to nurture and train the underground church.
The Korea team prays God will use the programs to give them power for daily life. The programs are also designed to help them grow in their walk with God by teaching them the Bible – something they may not otherwise have access to. And the programs encourage believers to share the gospel, though doing so is extremely dangerous.
For Lee*, a member of the Korea team, one of the biggest challenges is not knowing the size of the audience listening to TWR's broadcasts. He is also concerned for the people who they partner with to provide radios to TWR listeners inside North Korea. He prays that the workers will get the radios to the right people and not to government informants. Because of increased security checks, conducting ministry is getting more difficult.
Read more about his story.
You also can learn more about Christians living under persecution in the TWR Magazine.